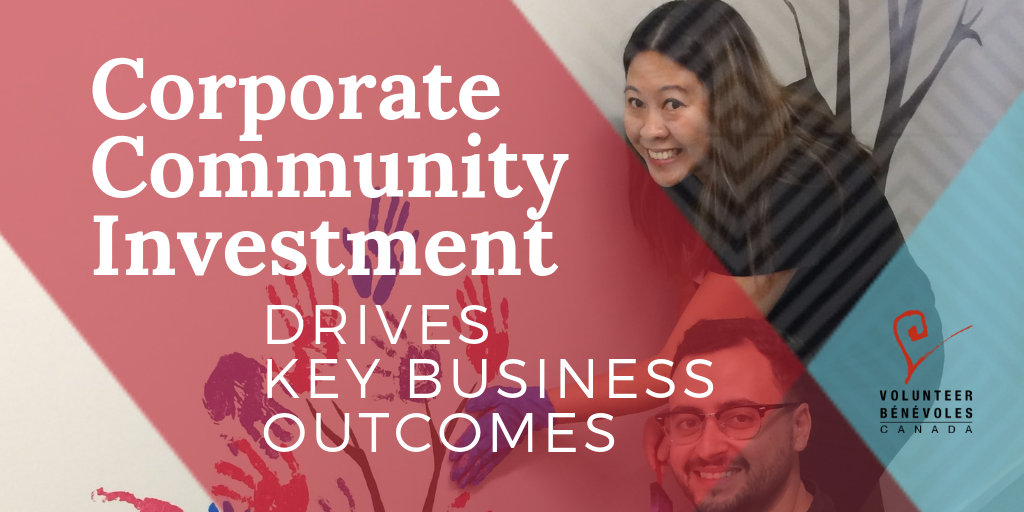 Read Time:
1 Minute, 51 Second
NVW Blog Series – Part 3
To mark National Volunteer Week, Great Place to Work®, Volunteer Canada and the Corporate Council on Volunteering have collaborated to conduct a comprehensive research study on the impact corporate community investment has on employee engagement. This ground breaking Canadian-based research comes at the same time as the release of Great Place to Work®'s first Canadian list of Best Workplaces™ for Giving Back.
A substantial examination of over 66,000 Canadian responses to Great Place to Work's most recent Trust Index© employee survey shows that employees who "feel good about the way we contribute to community" are much more likely to feel engaged in their work and their company, which drives key business outcomes. The report – The Business Case for Giving Back – also shares tactics to strengthen employee affinity with community investment and examples from some of the Best Workplaces™ for Giving Back.
What does this mean for employers in a market that is struggling for the best talent? When people feel good about the way their organization contributes to community, they are:
18% more likely to want to work there for a long time, resulting in significantly less voluntary turnover.
79% more likely to endorse their organization to family and friends, resulting in more quality job applicants.
57% more likely to feel they make a difference, which encourages them to try new ways of doing things.
Experience a strong sense of teamwork and enjoy higher revenue growth.
Best Workplaces™ for Giving Back companies also demonstrated best practices for involving employees and giving them choice through sharing company Time, Talent, and Treasure:
Time – 90% offer employees paid time off to volunteer (compared to 50% of other companies surveyed).
Talent – 83% align their community investment efforts with their unique products or technical/professional skills to maximize employee motivation and community impact (compared to 18% of other companies surveyed).
Treasure – 100% back up their community investment strategy by offering employee donation matching programs, financial contributions or in-kind donations (compared to 60% of other companies surveyed).

The report is a clear call to action for employers: contributing to community through the involvement of employees is good for society and good for business.