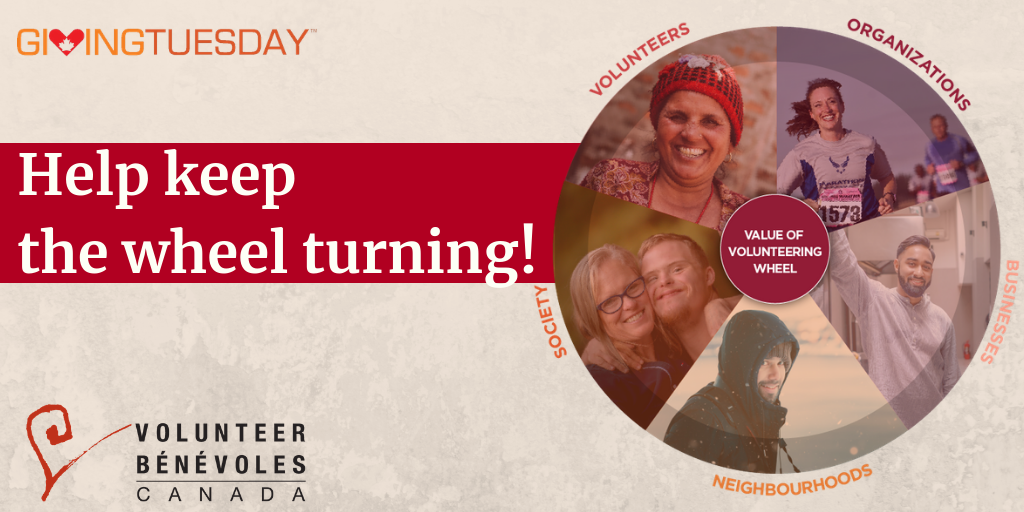 Read Time:
1 Minute, 27 Second
Help keep the wheel turning!
It would be impossible to go through life and not be touched at some point by the value of volunteering.
While it is human nature to respond to the needs around us, we rarely stop to think about what it takes to support, neighbourhoods, societies, volunteers, organizations, and businesses for the collective good of individuals and society. The Value of Volunteering Wheel elegantly illustrates the multiple values to all these players that are part of the volunteering eco-system. We need your help to keep the wheel turning.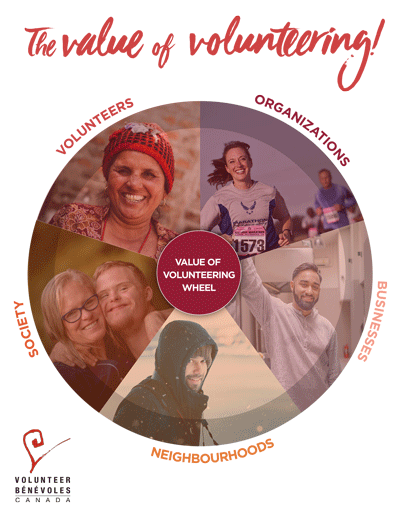 Maybe you had a life-changing moment as a volunteer tutor and that sparked your decision to pursue a career path in education. Perhaps you had a volunteer help prepare you for an interview that led to your first job in Canada. You may have been struggling with the theory of social capital in your economics class until you volunteered to set up a neighbourhood intranet and saw how naturally people offered to pass along baby clothes, help paint each other's apartments, and carpool to work. Maybe you saw how much better your co-workers got along after volunteering together at the local food bank. You may have seen how a small environmental organization influenced the passing of a city by-law to ban the use of pesticides on residential properties.
Volunteer Canada works with a network of more than 200 local volunteer centres to provide leadership and expertise on volunteer engagement. Your support will help us continue to develop tools and resources for volunteers and the organizations they work with to equip them with the knowledge, skills and expertise they need to keep the wheels turning in your community!