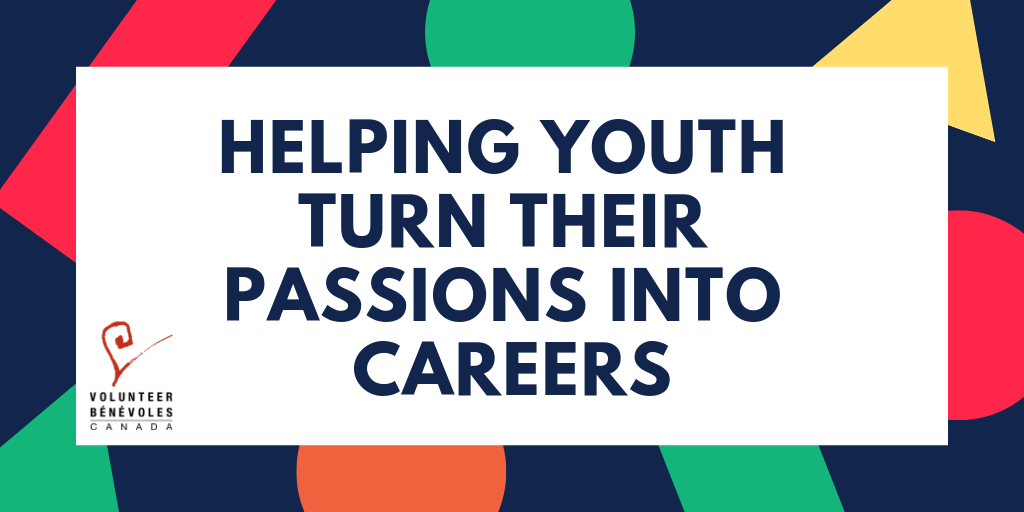 Read Time:
3 Minute, 33 Second
Volunteering is good for the community, but it's also good for volunteers. For youth especially, volunteering is a fun and rewarding way to develop their passions, learn and improve their skills, and get started on a career path.
Volunteer opportunities can give youth ahead start in their professional lives by teaching them about different careers and helping them develop relevant skills. Employers seek out employees who can adapt to new environments and who are willing to learn – two things that volunteering demonstrates they can do.
However, there are thousands of volunteer opportunities available out there, and it's not always clear which ones can translate passions into the skills youth need to learn more about the jobs they might be interested in.
Local volunteer centres are a great place to start. They have the experience, network and tools to help youth start their service journeys.
Develop Your Passion can also help youth figure out the right path. First, they must identify their passion. The tool will provide examples of relevant volunteer positions, along with the skills they'll teach and the jobs they can lead to.
If a young Canadian cares about protecting the environment, they can gain and practice organizational, interpersonal and manual skills by helping out with community clean ups and gardens, and by supporting environmental sustainability initiatives. This can lead to jobs that further that passion, like an environmental engineer, a land-use planner, an ecologist, a horticulturalist or a specialist in waste management or recycling.
Or maybe they're passionate about sports. Volunteering as a coach, recreation therapist, trainer or aide for after school or camp programs can teach leadership, communication, organizational and interpersonal skills – all of which are useful for sports medicine practitioners, personal trainers, physical therapists and recreation facility managers.
Whether youth are passionate about fighting poverty, caring for people or animals, improving the community or creating art, there's a volunteer opportunity out there that can help them turn that passion into a career.
Once youth have figured out where they want to go, the next step is to determine which skills will get them there. What are they good at? What do they need to work on? Help them conduct a skills self-assessment to determine which actions they need to practice todevelop the skills they want to learn or improve.
Do they need to strengthen their leadership skills? They should find a volunteer opportunity that lets them make decisions,take risks, motivate others, supervise, solve problems and think strategically and creatively. These actions will help turn youth into strong leaders.
To improve communication skills, youth should look for opportunities that require reading, writing, editing, teaching, resolving conflicts, persuading and questioning. They can gain interpersonal skills by providing customer service, advising, collaborating, organizing and supporting.
The last step is to land the right volunteer position. It's easy to find an opportunity with our online platform, which lets youth filter more than 75,000 opportunities by their interests and the skills they have or want to develop.
Once they're ready to apply, go through the volunteer etiquette tool with them. This tool outlines the steps of the volunteer recruitment process and offers tips to help youth make a good impression.
Above all, youth should be positive and polite in all their interactions with the organization they want to volunteer for, from the introductory phone call or email to the interview. First impressions matter, so it's important for youth to be prepared and research the organization and its mission.
And youth shouldn't be afraid to ask questions. The volunteer recruitment process is a two-way street: while the organization is trying to figure out if the applicant is a good fit for the position, youth should be figuring out if the organization and position are a good fit for them. Does the organization align with their interests? Is the location accessible? Does the opportunity fit with their schedule? Will the position help them practice or learn the skills they want?
When the needs of an organization align with what youth are looking to gain from volunteering, it can lead to a mutually beneficial relationship that makes a difference in the community while developing passions into careers.