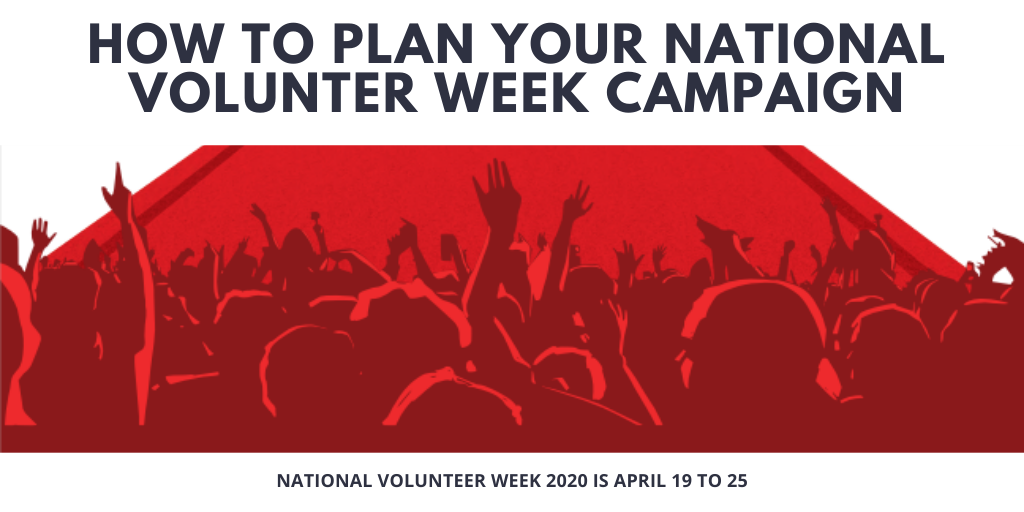 Read Time:
2 Minute, 13 Second
National Volunteer Week (NVW) 2020 is fast approaching. Putting together a rewarding and meaningful campaign or event that reflects the commitment, dedication and selflessness of your volunteers takes time.
To help your organization make this NVW extraordinary, we've put together a Campaign Kit that will guide you through the planning, promotion and execution of your campaign and volunteer recognition activities.
Start with the campaign planner. This worksheet breaks down all the major pieces that make up a campaign. It will help you establish your campaign objective, which should align with your organization's mission, and determine your budget, strategic approach, target audience, key messages and tactics, along with how you'll measure success.
Once you've mapped out your campaign, turn to the activities planner for inspiration. Whether you're passing out thank you cards or organizing a flash mob, have fun with it. Since the spirit of volunteerism never tires, we're encouraging organizations to loudly and proudly applaud volunteers this year. The event planning template will help you work out the logistics for your event, from booking a venue to doing a dry run.
If you want to invite an elected official to your event, consult the government relations tip sheet to learn how to communicate effectively and use our template to write a letter to an elected official (this link will start an automatic download of a Word document).
To get the word out about your event, the media relations tip sheet will explain how to put together a media kit, announcement and news release. Above all, you need to have key messages that answer who, what, when, where, and why. These short messages will also inform your social media content. The social media tip sheet and social media content bank will help you create social media posts that stand out and shine a spotlight on your volunteers.
The Campaign Kit also has you covered for graphics. There is not one, but two different web banners, a letterhead template (this link will start an automatic download of a Word document), a beautiful poster, some social media graphics to get you started and a print ready thank you card.
Finally, you can give your volunteers a certificate of volunteer appreciation to show that you value their efforts. It's also important to acknowledge their individual contributions and let them know the impact they have on your organization's mission and the community.
We can't wait to see your NVW campaigns and activities. Keep us posted on Facebook or on Twitter using #NVW2020, and join us in applauding Canada's 12.7 million volunteers from April 19 to 25.