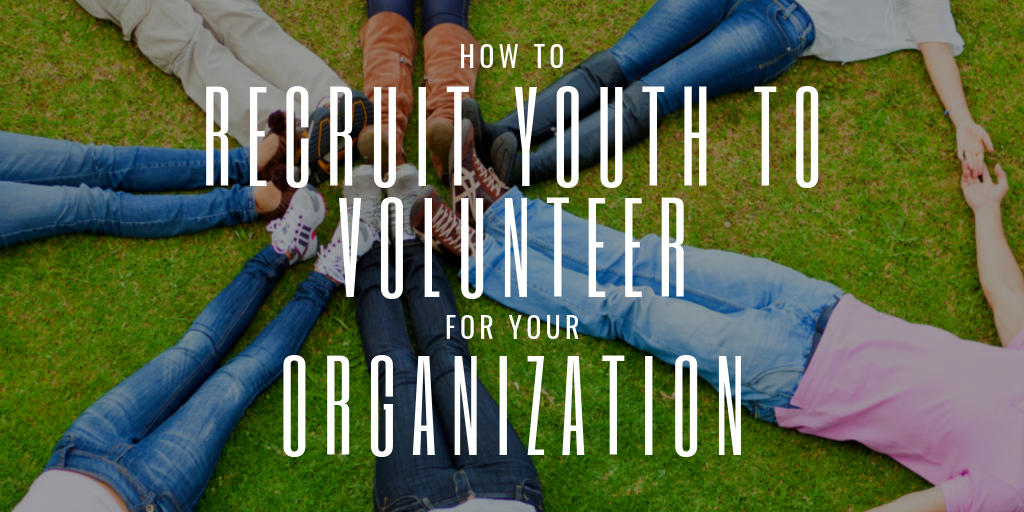 Read Time:
3 Minute, 12 Second
Canadian youth are the most active age group in volunteering, with more than half of Canadians aged 15 to 24 giving their time (2013 General Social Survey – Giving, Volunteering and Participating). Engaging youth effectively can keep Canada's volunteer sector strong, especially as seniors retire from their volunteer careers.
Youth also bring skills and experiences that can help organizations. They are generally passionate, enthusiastic, open-minded and eager to give back to the community, bringing vibrant new perspectives and ideas to your organization. Youth also tend to be technologically savvy, an important skill in our increasingly digital world.
Engaging youth as volunteers in your organization can be mutually beneficial, so here are five tips to help strengthen your youth recruitment process:
Examine your assumptions


Understand the characteristics of youth volunteers so that you can check your expectations and ensure the culture and practices in your organization are open and inclusive. While youth may often have limited schedules and minimal work or volunteer experience, they can bring interesting skills and perspectives to the role, along with passion, drive and a willingness to learn.

Be open with your selection criteria and take transferable skills into consideration when evaluating youth applicants.

Go through multiple channels


As a fairly tech-savvy generation, youth often look for volunteer opportunities online. Posting volunteer openings on your website, social media and online platforms makes it easier for youth to find them. Consider partnering with schools to offer volunteer internships to students as an alternative form of recruitment. Giving classroom presentations in schools can also be an effective way to connect with youth.

Go where youth are: youth groups and community centres are other direct avenues to reach youth.

Be flexible


In addition to limited schedules, youth may have challenges accessing certain locations or following more formal dress codes. Flexibility with scheduling, location and dress code can go a long way. Virtual volunteering is also an effective way to engage youth, especially if you have digital projects, like writing, research, social media or web work, that can be done from anywhere at any time.

Outline the flexibility you are able to offer in the volunteer posting so youth know what to expect. Once you've hired a youth volunteer, be realistic with your timelines and expectations – you may need to build in additional time for training or trial and error.

Communicate clearly

Throughout the recruitment process, from posting an opening to onboarding a new volunteer, make sure your communications are easy to follow.

Use plain language, define acronyms and technical terms, and provide examples when possible. Clearly outline the tasks a volunteer would do in the job description, and highlight the skills they could gain from the experience. Acknowledge applications when you receive them and let youth know when they can expect your decision. Having an onboarding guide and training manual will set youth volunteers up for success.

Have compassion


Youth may not have any experience with applying for a position or interviewing, so be kind in your interactions and have reasonable expectations. Try to make the youth you interview feel comfortable. Start by getting to know them in a more relaxed setting, such as during a tour of your location, before jumping into the formal interview.

Take the opinions and insights of your youth volunteers into account – they may have fresh, creative ideas that can help enhance your organization.
Once your organization engages youth volunteers, turn to them for advice and ideas to continue improving your recruitment process. They will be able to suggest local channels to reach other youth, and let you know if any aspects of the process are unclear or confusing.
Learn more about recruiting youth volunteers and other aspects of effective volunteer engagement, from recruitment to orientation and all the steps of volunteer involvement, on the Pan-Canadian Youth Opportunities Platform.