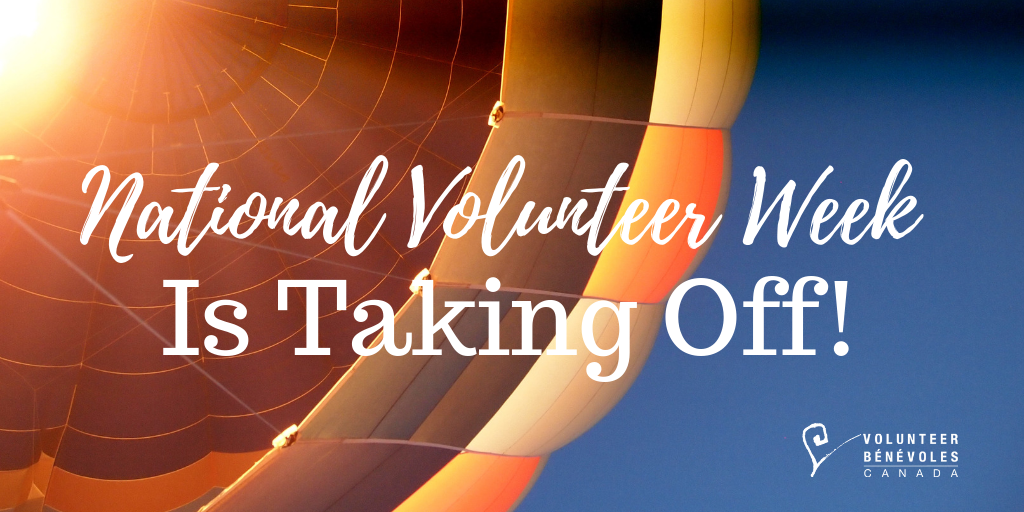 Read Time:
1 Minute, 8 Second
NVW 2019 Blog Series : Part 1
The National Volunteer Week 2019 hot air balloon lifts off today to celebrate The Volunteer Factor: Lifting Communities! Get on board with us to thank the 12.7 million Canadians volunteers and get a bird's eye view of how they lift communities. We hover over volunteers lifting the mushroom compost from the wheel barrow in the community garden; we see volunteers lifting the clothing out the donation bins; and we see volunteers lifting the sandbags from the truck to get ready for the spring melt.
Volunteers are lifting children's energy level by serving in the breakfast club. Volunteers are lifting seniors' spirits through afternoon visits. Volunteers are lifting job-seekers confidence through mock interviews. Volunteers are lifting organizations out of stagnation through strategic leadership on their boards.
Volunteering lifts students' success rates, by offering life experiences that complement classroom learning. Volunteering lifts workplace morale by engaging employees in community service. Volunteering lifts neighborhoods as people work together to achieve their common vision. Volunteering lifts communities by as we all reach out individual and collective potential.
On behalf of Volunteer Canada, Happy National Volunteer Week to all those who volunteer, to all organizations that engage volunteers, and to the 220 local volunteer centres that support volunteer-involving organizations.