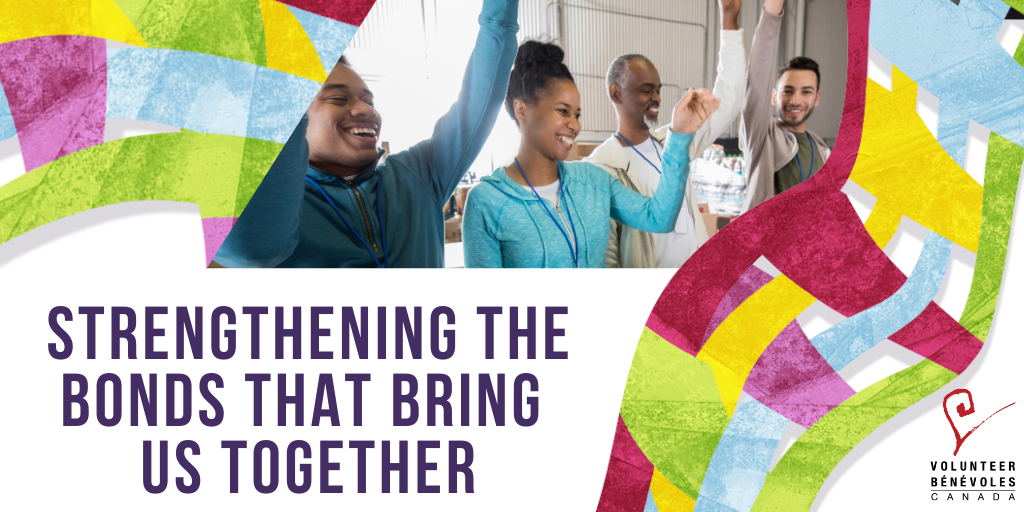 Read Time:
2 Minute, 40 Second
The spirit of giving runs like a vivid thread through the fabric of our country's history.

David Johnston, The Idea of Canada, Letters to a Nation
The theme of this year's National Volunteer Week—a celebration that is 79 years strong—is "Volunteering Weaves us Together." The notion of weaving, of bringing things together, is one that seems particularly apt after the past few years of pandemic-related restrictions that kept us apart and the polarized discourse that sometimes seemed to magnify those distances. Now is the time to build bridges and to mend the slightly threadbare parts of the social fabric that binds us together as a nation. Volunteering can play an important role in this vital process.
The numbers show us what we all observed in our communities during the pandemic. At a time when the number of volunteers dwindled because of shutdowns or fear of contact, the demand for services increased. And this pattern has persisted as we've made our way back to "normal". The Statistics Canada Canadian Survey on Business Conditions (fourth quarter of 2022) told us that 65% of respondents reported a shortage of volunteers, while 32% reported an increase in demand for services.
But the pandemic also showed us something else. When opportunities for formal volunteering (through a group or organization) were scarce, people found ways to connect and to help in more informal ways. The reason for that is simple: people crave connections. At our core, we are a nation of givers who will get creative when more traditional paths are not available.
Now is time to look at lessons learned from the pandemic and to take some time to reimagine what volunteering can, and should, look like in the future. To that end, during National Volunteer Week we are launching consultations to create a National Action Strategy on Volunteering. We want to hear from diverse voices from coast to coast to coast. The goal is to create a vision and a roadmap to strengthen volunteerism in Canada. Part of that process will be to discuss the language that we use around volunteering and to look for more ways to engage new Canadians—each a vital thread in the fabric of our nation—in volunteering.
National Volunteer Week also gives us an opportunity to pause. To reflect on why we volunteer. To celebrate and elevate the contributions made by the 24 million Canadians who volunteer in communities across the country. To work together to make volunteering a reality for every Canadian who wishes to contribute.
In his book, The Second Mountain, David Brooks writes that "a healthy community is a thick system of relationships." I think that this is also true of a healthy nation. And volunteering—whether formal or informal—is at the heart of building those relationships. Because every act of community service and every hour contributed makes a difference in our communities and in our nation. It makes a difference in the lives of the volunteers and in the lives of the individuals who benefit from the services provided. Because volunteering unites us, strengthening the bonds that weave us together.