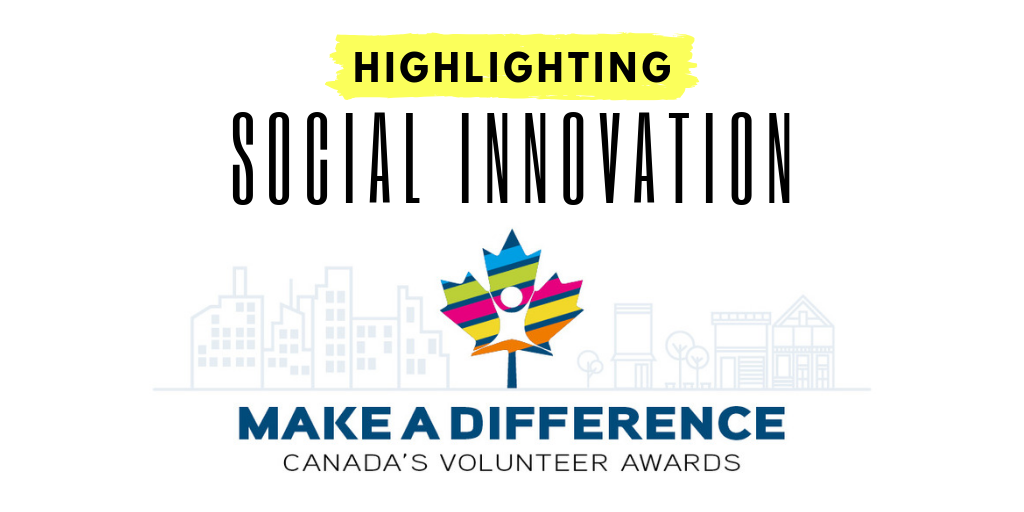 Read Time:
2 Minute, 32 Second
Is there an organization whose work you know contributes immeasurably to the well-being of people in the community? Tell their story in a nomination for a Canada's Volunteer Award today!
Great acts of service are not just performed by individuals. Some organizations are established precisely to serve their communities. These not-for-profit organizations and social enterprises exist to meet a need in the community, or to conduct business with a social purpose. The Government of Canada is proud to recognize 5 organizations across the country each year for the tremendous impact they have on their communities. Please read on and feel inspired by two past recipients in the Social Innovator category: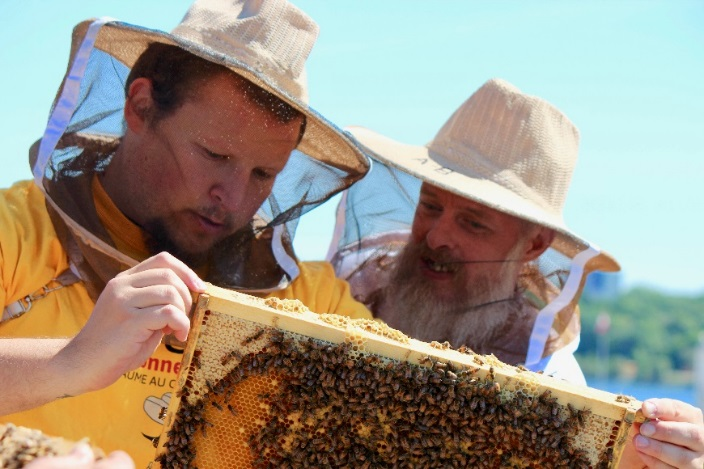 Accueil Bonneau has played a key role serving Montreal's homeless population since 1877! Its mission is to provide shelter to homeless individuals and to those who are at risk of becoming homeless, assist them in meeting their essential daily needs, integrate into society, get a stable roof over their heads, and achieve a better quality of life. In order to achieve this mission, Accueil Bonneau relies on close to 250 volunteers per week who provide more than 62,000 volunteer hours annually. In addition to the countless meals and clothing provided free of charge every year, the organization has introduced two innovative projects: Espace Santé and Miel Bonneau.
At the Espace Santé health clinics, chiropractors and podiatrists provide free preventive care and treatment to address issues commonly encountered by homeless individuals. Miel Bonneau introduces men to urban beekeeping and the development of socio-professional skills. Honey is harvested and sold, and volunteers organize workshops on making candles out of wax harvested from the beehives.
Another inspirational past recipient in the Social Innovator category is the Iqaluit Music Society. This northern organization offers free open-access music education opportunities to the youth of Iqaluit. The dedicated group of volunteers at the Society have found innovative ways to provide music education to hundreds of youth, to promote mental health and empower them to express themselves in a positive way. Not only has the opportunity to study music enriched the lives of young people, but it has also helped protect them from suicide, overcome personal difficulties and become more resilient.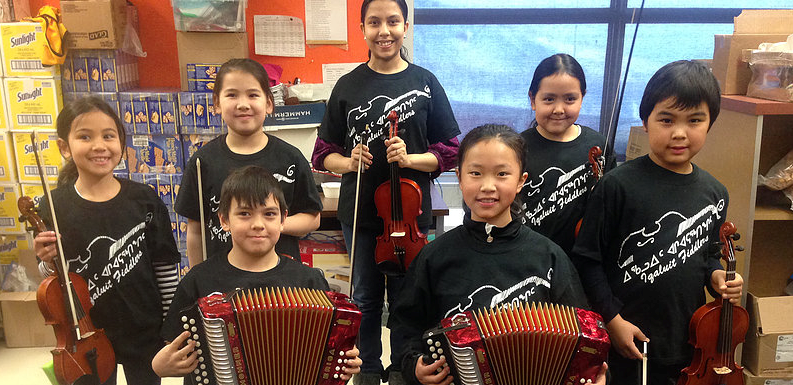 The Iqaluit Music Society also offers summer music camps, where each participant has the opportunity to study Inuit drum dancing, throat singing, accordion, fiddle, guitar, recorder, singing, band, percussion, xylophone and dance. Moreover, the programs bring elders and youth together through learning and playing traditional Inuit music. The Society has creatively used this support to provide Nunavut youth with opportunities to perform on stage at the National Arts Centre in Ottawa and the Maritime Conservatory of Performing arts in Halifax, as well as has enabled southern youth to experience the music and traditions of the North.
Don't miss the opportunity to recognize an organization whose work you know contributes to the well-being of people in the community! Nominations for Canada's Volunteer Award's are open until June 21, 2019!