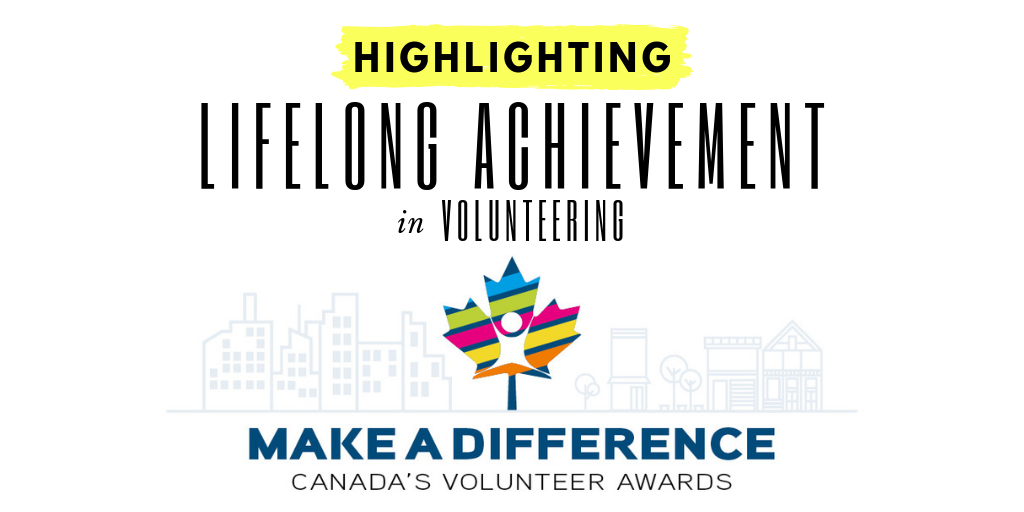 Read Time:
2 Minute, 28 Second
All over Canada, there are people dedicating decades of their lives to serving their communities. Their lifelong selfless contributions are deserving of celebration. Each year, Canada's Volunteer Awards recognizes one very commendable individual in this category of "Lifelong Achievement". Named after Thérèse Casgrain, this category of the awards recognizes truly inspiring individuals who have dedicated twenty or more years of service to their communities. Please read on for two accounts of such individuals: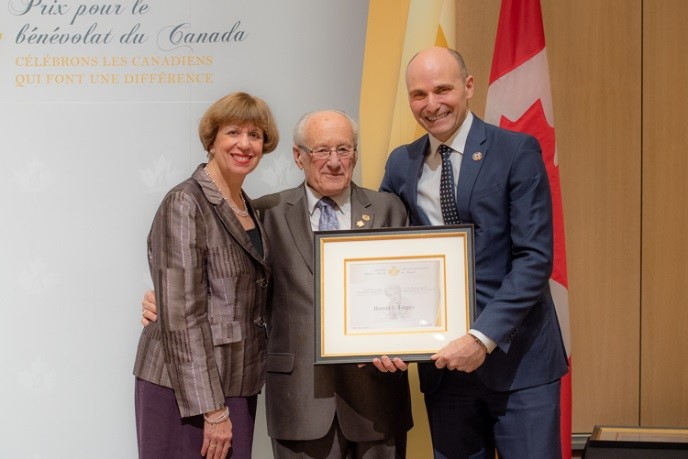 Even past the age of 80, Harold Empey continues to work for the betterment of the people in his province. This Saskatchewanian has devoted countless hours to helping improve the lives of people in any way he can. Harold's volunteerism began in the 1950s when he volunteered at a fire department and has continued in various capacities ever since, from local politics to international health campaigns.
Over the past several years, Harold developed the "Just in Case" binder, a resource designed to educate and guide people through advance planning, when required to act on someone's behalf in case of emergency, incapacity or death. When the full program was finalized, it was done in honour of his late wife and son. To date, Harold has sold over 12,000 binders, held countless free information sessions, and raised over $200,000 for charity.
Harold believes that giving back can happen through the smallest of ways, and has been recognized many times over for his commitment to the community. Harold's entrepreneurial spirit combined with his integrity, commitment to serve, and consistency in following through makes him a truly inspirational community leader.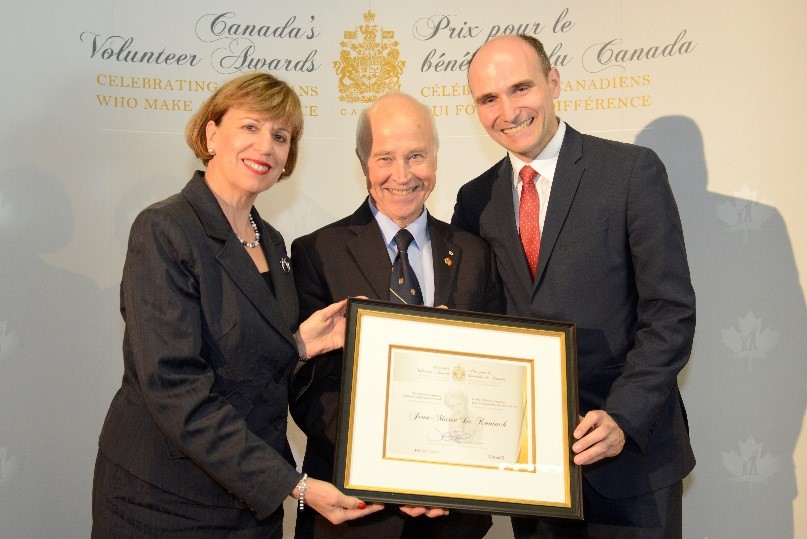 In 1984, when he was a professor and researcher in mathematics at Laval University, Jean-Marie De Koninck became the coach of the school's swim team. He observed that many of his elite athletes were leaving Canada, attracted by the generous scholarship programs of American universities. To stop the exodus of his best swimmers, he decided to create his own scholarship program. After being moved by a radio show about the number of deaths caused by impaired driving, he developed the now infamous business model: during Christmas holidays, his swimmers would offer a chauffeur service to drivers who did not feel able to safely drive home in their own cars. This is how Operation Red Nose was born in December 1984.
Thirty-five years later, thanks to more than 1.1 million volunteers across Canada, Operation Red Nose has offered more than two million rides home. Moreover, each year, through the donations of customers and private sponsors, some 1.6 million dollars is collected and donated to the numerous organizations that organize Operation Red Nose in their communities. Jean-Marie De Koninck's idea has expanded across Canada and even to various large European cities in France, Switzerland and Portugal.
What valuable member of your community inspires you? Take this chance to help highlight their invaluable work and nominate them for a Canada's Volunteer Award today!