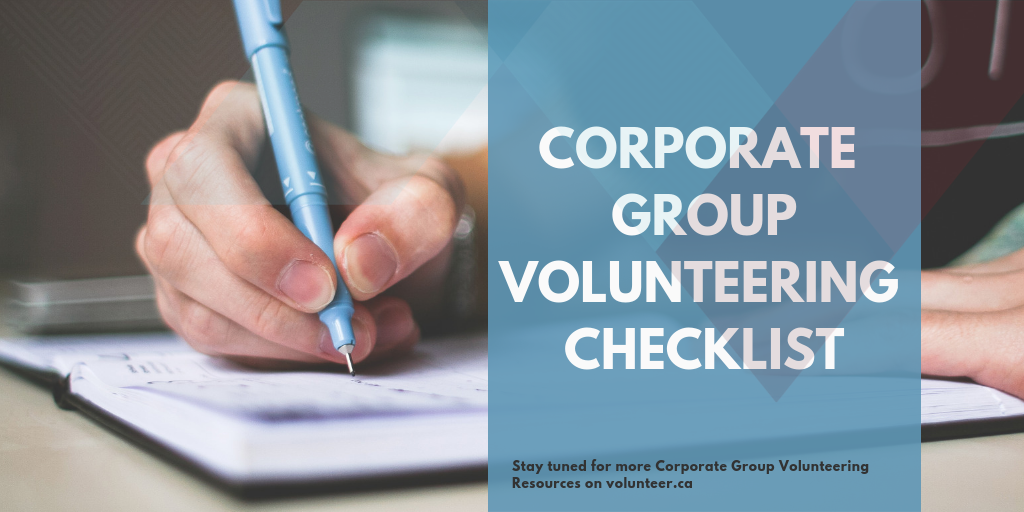 Read Time:
2 Minute, 29 Second
Group activities are one of the most popular ways that employees volunteer with the support of their workplace. While some workplaces have a CSR employee to organize these activities, usually these activities are managed by an employee with less experience. To support these employees, Volunteer Canada has created a Group Volunteering Checklist which can be found on our Corporate Citizenship webpage. Thanks to Cenovus Energy for their financial support in the development of the tool and the Corporate Council on Volunteering (CCOV) for contributing their expertise throughout the process.
The Group Volunteering Checklist consists of standalone checklists for use during various phases of the community service activity.
Finding the right Non-Profit
Joint Project Planning
Health and Safety
Final Report
Employee Post-event Feedback
Some key considerations found in the Checklist
Decide what type of volunteering opportunity fits best at your organization. What is the culture in your office? Are employees able to take a full day off to volunteer? Being cognisant of any restrictions or limitations at the beginning of the process helps to focus the type of opportunities that fit best with your colleagues.
Work with a community partner. Decide early in the planning process which type of community partner you'd like to support. Some companies use the SDGs as a way of simplifying the decision process for them. Once decided, scan for a community partner who aligns with the goals and can accommodate the request. Consult with your local Volunteer Centre. With hundreds of Volunteer Centres across the country, they are your local knowledge experts regarding community partners in your community.
Take Health and Safety precautions. Work with your community partner to identify any hazards, give training of use of tools, location of first aid, fire exits. Also reach out to the relevant departments in your organization to ensure clarity on any volunteering restrictions. For example, the use of power tools may be limited.
Work towards a reciprocal partnership. The checklist has it roots in the Canadian Code for Employer-Supported Volunteering and is intended to support a reciprocal relationship between community partners and companies. Avoid last minute requests or unreasonable demands to the community partner. Be up front with the community partner and plan the event with them. Discuss costs, both in terms of staff time by the community partner and supplies, and establish a budget to cover these.
Treat this checklist as a living document. When planning the event, you may find that not all aspects of the checklist are relevant to your opportunity.
Communicate regularly and openly with your partner. Throughout the process, maintain open lines of communication with the community partner. Once the event has ended, discuss how the opportunity went, including any relevant feedback you receive from surveying participating colleagues.
We'd love your feedback on the Group Volunteering Checklist! Please send us your thoughts at [email protected]