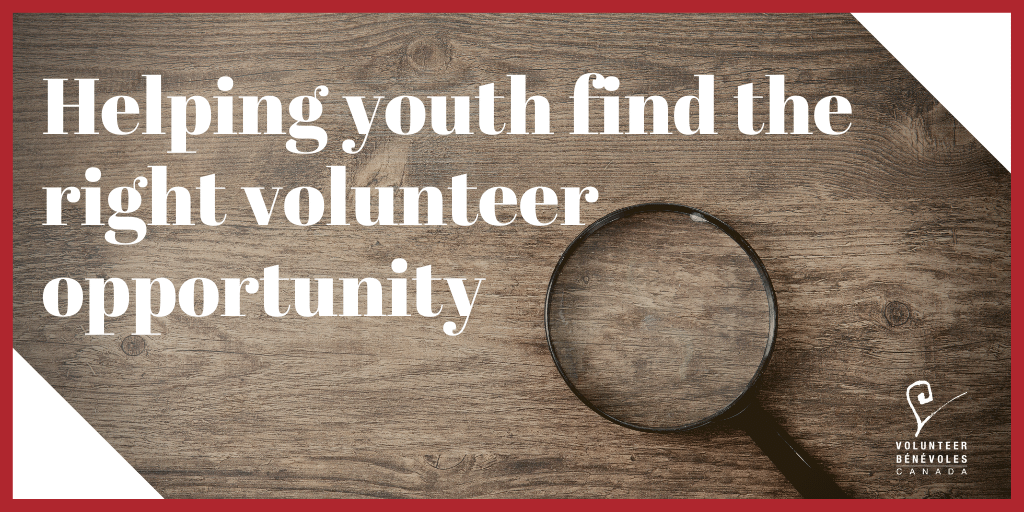 Read Time:
2 Minute, 13 Second
Volunteering can help youth develop skills and gain experience in a fun, rewarding way. There are thousands of volunteer opportunities out there, and it can be overwhelming for youth to figure out which one is right for them.
The first step is to help youth define the goal of their involvement. There are many reasons to volunteer. Some want to gain relevant work experience, others simply want to give back and make a difference. Knowing what they want to gain from a volunteer role can help youth work backwards to determine which roles can get them there.
Next, youth need to find out what kind of volunteer they are. By asking youth to consider their fantasy career, their wish list for the world, the causes they support, their dream vacation and what they would do in certain situations, the Volunteer Quiz helps youth discover their inner volunteer. The quiz also gives practical advice on the types of organizations and volunteer opportunities that would work best for their volunteer type.
After completing the quiz, it can be helpful to sit down with youth and delve even deeper:
What activities do they enjoy?
What activities are they good at?
What kinds of people do they want to work with?
What type of job would they like?
What are their career goals?
How much time do they have?
When could they volunteer?
Finally, youth need to find their cause. Many volunteer roles are versatile and can be found in a variety of organizations. An environmental group and a sports club may have very different missions, but they both need administrative, communications and fundraising support.
Youth need to determine what they are passionate about and what cause they want to help advance through their volunteering. The United Nations' 17 Sustainable Development Goals are a good starting point, since they outline some of the main challenges facing the world today. The organizations youth volunteer for should fit their values and spark their desire to make a difference. Supporting a wider objective can give youth a sense of purpose and inspire them to continue volunteering.
Once youth have a clear idea of what they want to do and gain from a volunteer opportunity, it will be much easier to sort through the thousands of volunteer opportunities available out there.
The Pan-Canadian Youth Opportunities Platform alone has more than 75,000 volunteer opportunities to choose from. Armed with a clear idea of the type of opportunity that's right for them, youth can filter by location, commitment, cause and skill.
Your local volunteer centre can also be a great way to connect youth with community organizations.