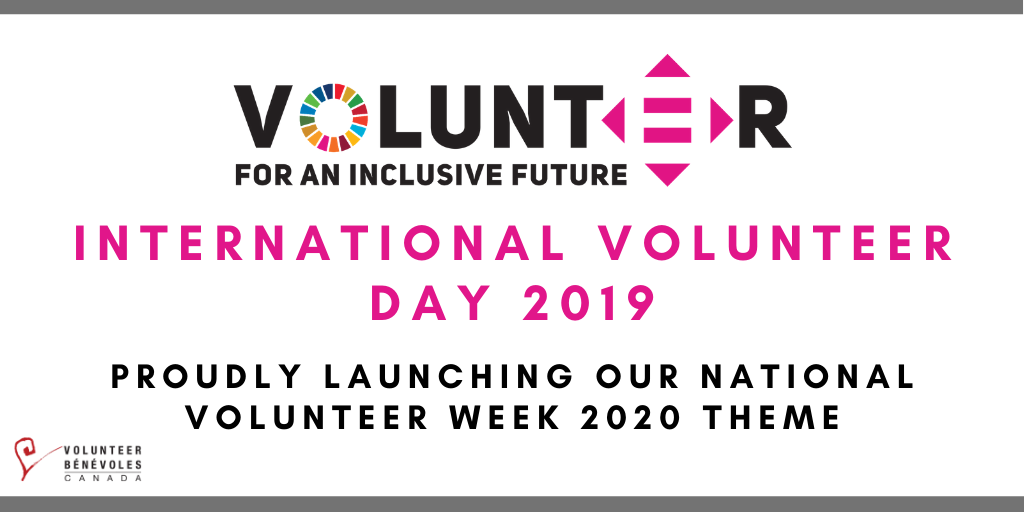 Read Time:
1 Minute, 51 Second
Volunteers are leading social change around the world.
We are proud to join our colleagues today as we celebrate International Volunteer Day (IVD) and bring attention to the tremendous impact of volunteer efforts everywhere.
This day was created by United National Volunteers in 1985 to herald the work of all volunteers: locally, nationally and internationally. No matter where they are in the world, volunteers work together to improve their communities and that effort has a valuable global impact.
In honour of this celebration, it is our pleasure to announce the release of our 2020 National Volunteer Week (NVW) campaign.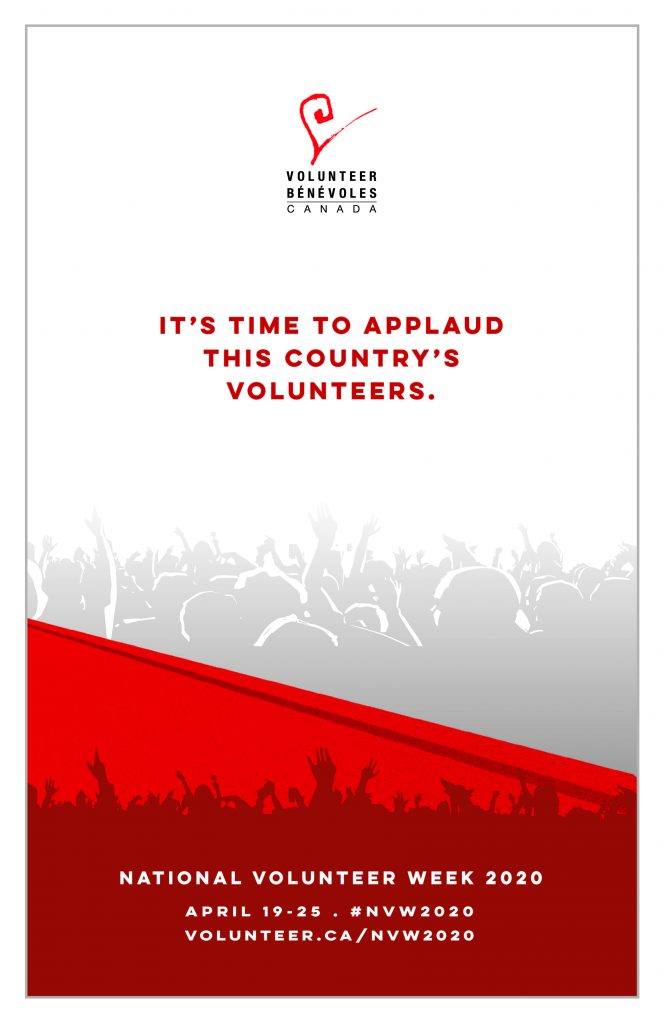 This year's campaign theme is a celebration of the commitment, dedication and selflessness that are the hallmarks of volunteerism. The theme is: "It's time to applaud our nation's volunteers."
From coast to coast to coast, Canada's volunteers work tirelessly to spur progress in their community, city and country. They give their time in support of causes and programs they believe in, and ask for nothing in return.
And for that, we owe them our thanks.
This year, we encourage you to loudly and proudly applaud volunteers.
The economic and community impacts of volunteering are plentiful. They contribute millions of hours and millions more in value and for this — and many other reasons — we welcome this opportunity to shine a spotlight on volunteers.
In June, the Special Senate Committee on the Charitable Sector released its report, "Catalyst for Change: A Roadmap to a Stronger Charitable Sector" which clearly recognizes the value of volunteering to Canada. Without volunteers, so much of what needs to be done, would remain undone.
The charitable and non-profit sector in Canada is strengthened by the unwavering support of volunteers. Without them, entire organizations would cease to exist and many Canadians would go without the help they need. From fostering cats and dogs to sorting groceries at a food bank, to organizing a fundraiser — volunteers add value.
It is our honour to call on our partners and friends to help make National Volunteer Week 2020 extraordinary. Let's join together from April 19 to 25 and ensure the many Canadian volunteers we count on receive a well-deserved round of applause.
#NVW2020