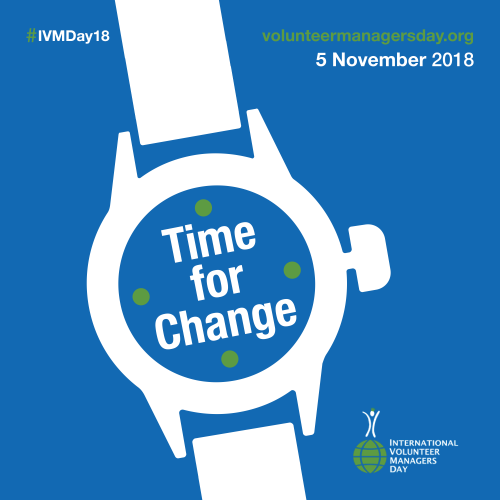 Read Time:
2 Minute, 8 Second
International Volunteer Managers Day (IVMD) is a day to recognize and celebrate the changemakers behind the 12.7 million Canadian volunteers. Today we pay tribute to those who dedicate themselves to engaging people in the myriad of organizations, causes, and issues with the common goal of making our communities more resilient, our cities more vibrant, our societies more just, and our planet more sustainable.  They are known by different names and work in not-for-profits, public agencies, schools, and workplaces – Thank you to all those serving as Managers of Volunteer Resources, Community Engagement specialists, Human Resources Officers, and Directors of Corporate Community Investment.
To learn about the history of IVMD, try this quiz!
What does it take to engage people in communities? It takes a clear and compelling vision about the future we are building with an invitation to be one of the builders. It takes the ability to break down the tasks, roles, and resources needed to move forward. It takes keen assessment skills to link peoples' qualities and personal goals with the work and mission of the organization.
Managing volunteer resources is about scheduling, troubleshooting, supervising, measuring, reporting, and supporting. It is about demonstrating how volunteer efforts align with missions, strategic directions, and business objectives.
On every other day of the year those managing volunteer programs are focused on thanking and recognizing volunteers for their passions, energy, skills, and time, let's take today to thank and recognize them.
This year, the theme of IVMD is "Time for Change." In keeping with the theme of adapting and changing Volunteer Canada is celebrating International Volunteer Managers Day 2018 by making a pledge.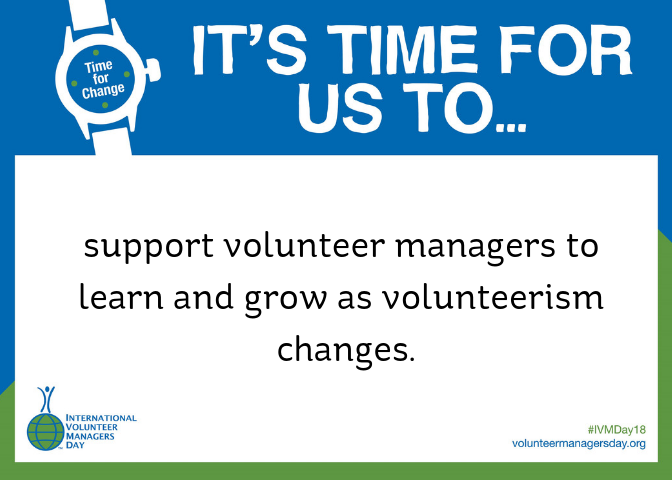 Our new blog will provide resources and information on evolving trends and new tools to support volunteer managers in the amazing work they do.
We also pay tribute to the professional associations of volunteer resource managers, volunteer centers, and provincial associations for their commitment to supporting the field of volunteer engagement.
In addition to all those who work through and with formal organizations, today we applaud all of you who mobilize your networks to raise funds, raise awareness, and raise the profile of issues and causes that matter to you.
We encourage you to take a moment today and thank your local Volunteer Manager!