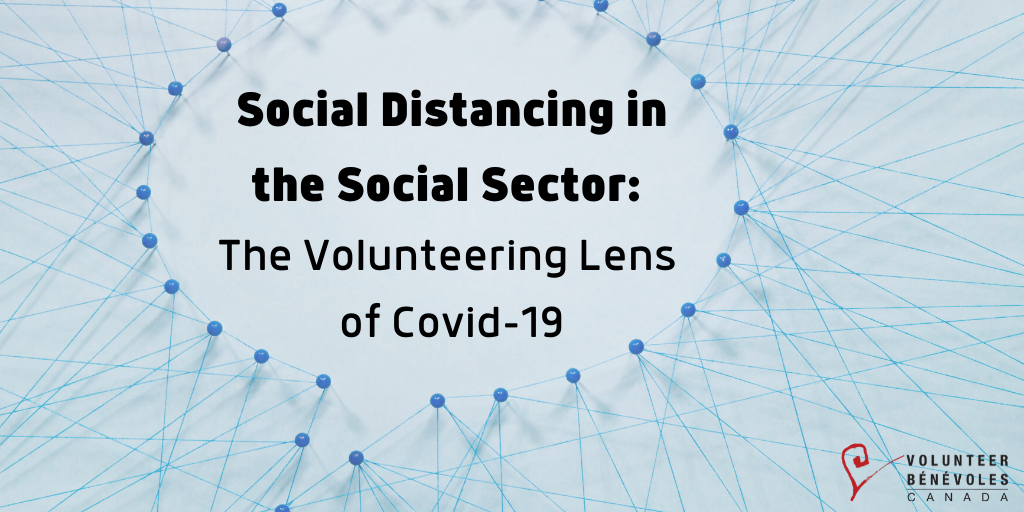 Read Time:
1 Minute, 47 Second
Volunteer engagement, within the context of a public health crisis, raises many questions as organizations assess the evolving risks and needs in our communities.
Ramping-up, closing-down, or modifying services? Some organizations have increased their services to respond to the enhanced vulnerabilities that come with social distancing and self-isolation. Others are attending to the anxieties and practical issues that arise from loss of work.
Other organizations are moving some in-person volunteer opportunities to virtual and developing new online volunteer opportunities to keep volunteers connected.
Amidst cancellations and postponements of activities and events, we have seen the emergence of virtual gatherings, virtual support services, and online communities. In some cases, this raises concerns about confidentiality and privacy.
Essential service-providers are finding lower-touch delivery modes and businesses are stepping up by repurposing production lines. This is all happening while people take care of their own family, friends, and neighbours.
For many volunteers, volunteering has provided an important connection to the community and has contributed to a sense of purpose. Staying away can be difficult, especially for those living alone. Many organizations are reaching out to volunteers to check-in and pay attention to the risks of social isolation.
Volunteer Canada has brought together local volunteer centres, corporate community engagement professionals, and non-profit organizations from around the country to identify common issues and to see how we can help each other through these dynamic times. We have also been in touch with our international colleagues to share innovations and resources. In our discussions, key themes have emerged:
How do we ensure the safety of volunteers while supporting vulnerable people?
How can we transition to more virtual volunteer roles?
How can we keep volunteers engaged while programs and services are suspended?
How can we celebrate National Volunteer Week?
Volunteer Canada will continue to gather resources and tools to help navigate these questions. Visit our Covid-19 resource page. If you have a tool or resource to share please send them to [email protected]  We are all here for each other!