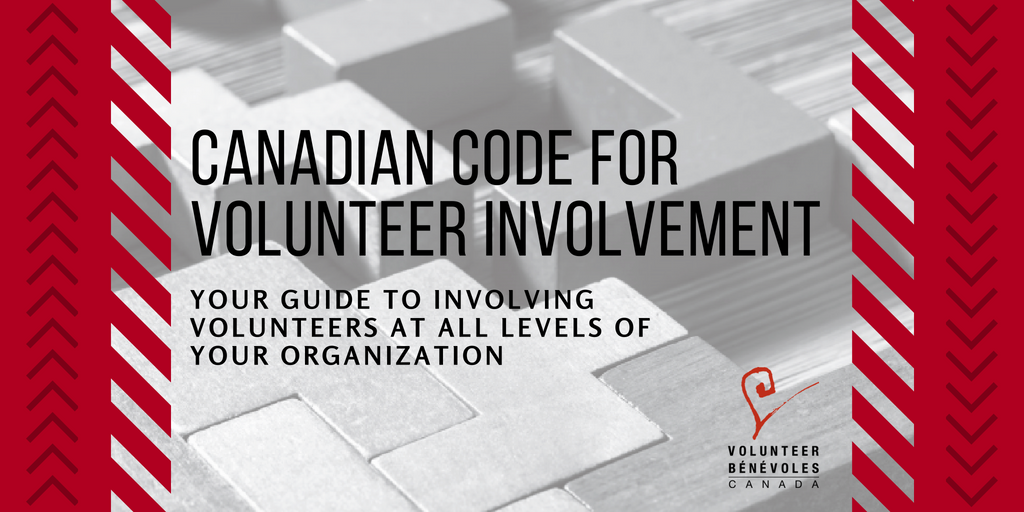 Read Time:
1 Minute, 27 Second
The Canadian Code for Volunteer Involvement is a guide for involving volunteers in all levels of an organization. It is adaptable to organizations of all sizes, and can help you design, implement, evaluate and enhance your volunteer program.
With the aim of improving volunteer involvement across Canada, the Code promotes meaningful engagement that meets the needs of both an organization and its volunteers. It highlights the rights and responsibilities of volunteers, helping foster a mutually beneficial relationship.
Initially developed in 2001, Volunteer Canada regularly updates the Code to reflect changes to legislation, demographics and volunteer engagement. Last year, Volunteer Canada streamlined the standards of practice for volunteer involvement, bringing them down from 14 to 10.
The 10 standards of practice in the latest version of the Code are:
Link volunteer roles to your organization's mission
Integrate volunteers in human resources
Put in place resources and infrastructure that support volunteer involvement
Evaluate your volunteer strategy
Identify the skills needed for each role and recruit from diverse sources
Assess and mitigate potential risks
Use a consistent and transparent screening process
Organize orientation and training
Provide feedback, support and supervision
Recognize the contributions of your volunteers
To help you implement the standards of practice, Volunteer Canada developed a series of checklists with detailed steps for each of the 10 standards.
Members of Volunteer Canada also have access to an online audit tool to assess their volunteer program against the Code. It suggests next steps, tools and resources to increase the impact of your volunteer program. The tool has also been updated, making it easier to use, allowing you to save your progress and letting you refer to previously completed audits.
Is your organization adopting the Code? Email us at [email protected] to add your organization to our page of Code Adoptees.