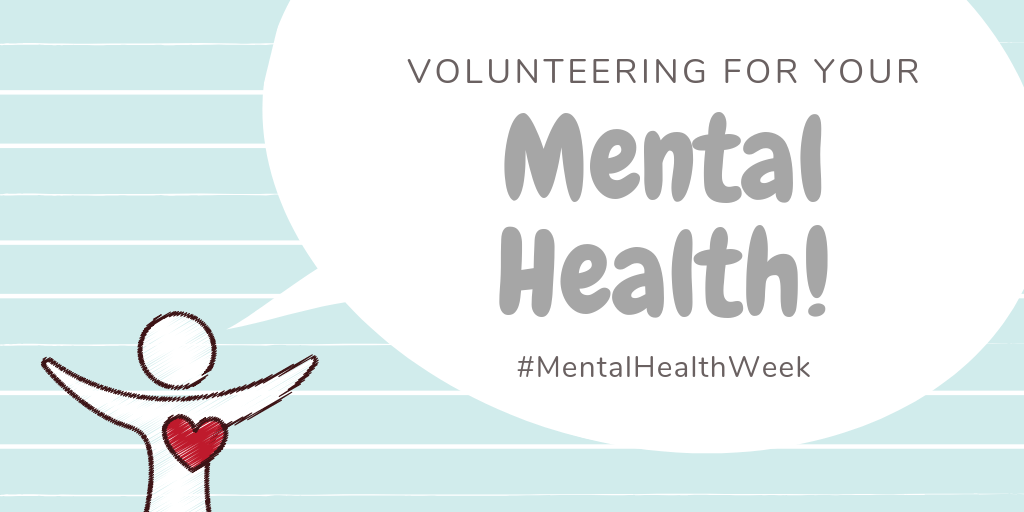 Read Time:
2 Minute, 17 Second
Mental Health Week is dedicated to reducing the stigma of mental illness and promoting good mental health for all. When thinking about ways to maintain your own mental health, why not consider volunteering?
Volunteering has a variety of benefits to organizations, businesses, communities and society as a whole, but it also has a lot to offer to volunteers themselves. It can provide a sense of belonging and connection to community, increase wellbeing and provide opportunities to refine your skills or even develop new ones.
According to the Canadian Mental Health Association (CMHA), good mental health is made up of six common components:
A sense of self
A sense of purpose
A sense of belonging
Contribution
Enjoyment
Resiliency
All of these can be achieved through positive volunteer experiences! When volunteers are treated with respect, informed about the impact they have, and provided with safe and supportive environments to engage with others, amazing things happen!
"Volunteer involvement has a powerful impact on Canadian society, communities, organizations and individuals."

Canadian Code for Volunteer Involvement
If you have volunteered, you likely experienced feelings of joy, pride, accomplishment and connection to something larger than yourself.
Perhaps you volunteered because a friend asked you to come along or you wanted to grow your professional network. Or maybe you were touched by a family illness and experienced first hand the impact of volunteers who helped you and your loved ones get through difficult times. Whatever the motivation to volunteer, giving of your time freely for something you believe in, that aligns with your core values, can provide you with the chance to connect with your sense of self and of purpose.
Whether you are a recurring long-term volunteer, are helping out once in a while or even connecting virtually, every volunteer opportunity holds within it a chance to contribute. The relationships and connections developed with other volunteers, staff and those you serve or support, provide opportunities for a sense of purpose, of belonging and enjoyment.
When seeking out volunteer opportunities, look for organizations, causes or roles that align with your interests, personal preferences, motivations and skills. Be open and honest with the organization and with yourself about what you are looking for and ask for the same in return. Consider asking a friend with similar interests to join you in your search and enjoy new adventures together.
We should all take the time to consider what we do in our daily lives that supports our mental health and find positive habits and practices to stay healthy. Volunteering is an opportunity to do some good for others, and for yourself! Reach out to organizations that tackle issues you care about or check out a local volunteer centre to explore opportunities in your neighbourhood, and #GetLoud.