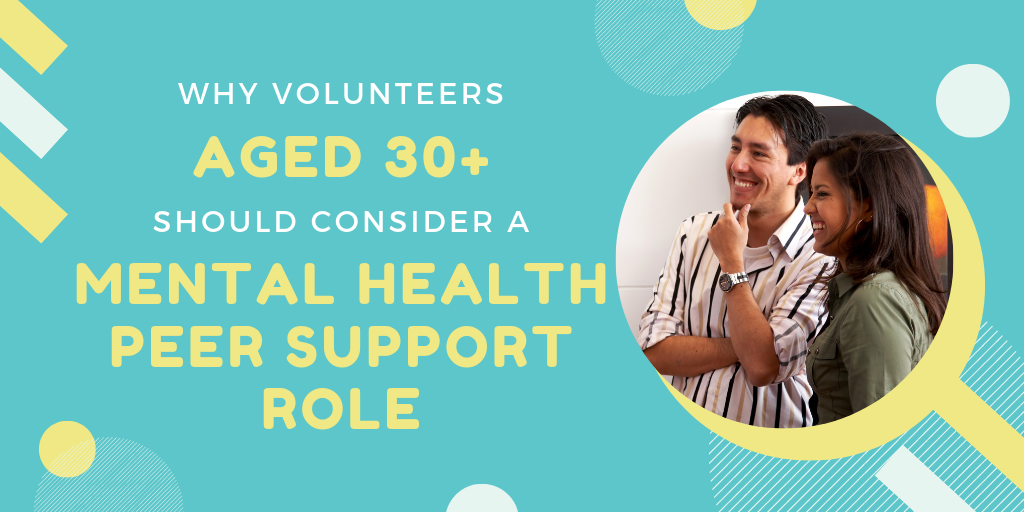 Read Time:
3 Minute, 23 Second
Looking for a new volunteer role? If you're over 30, consider joining millions of your peers Canada-wide in delivering essential, community-based mental health peer support services. While Canada is making great strides in offering more and better provisions for youth mental health services, it is important to note that mental health issues do not simply evaporate once we're out of our twenties. Unchecked, mental illness will persist across the lifespan and deprive adults of their health, hope, and happiness.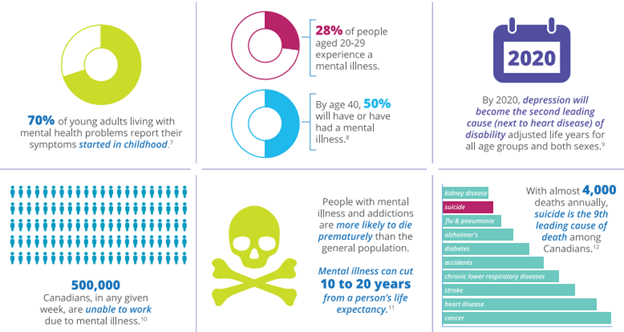 Peer support is an integral part of Canada's national mental health strategy, and a sustainable, cost-effective way to bridge many of the gaps between conventional healthcare and the millions of Canadians who are under-supported in their mental health struggles: people who may not meet the clinical thresholds to access treatment; cannot pay for costly services; cannot take time away from work, school, or home responsibilities; or feel too ashamed and stigmatized to seek out clinical help for the pain associated with anxiety, depression, eating disorders, or obsessive-compulsive disorder, just to name a few. After some initial training around supportive language and boundaries, peer support volunteers can change lives by helping someone in their community to feel seen, heard, validated, and understood in their struggle.
Even if you are never personally diagnosed with a mental disorder, you will be impacted by the effects of one at some point in your life – through a friend, a loved one, or a colleague. How will you rise to the occasion and offer the kind of support they need if you've never checked out the services and training opportunities available?
Here are some reasons why mental health peer support is a great opportunity for adult volunteers:
It's empowering. As a mature adult, you've got some life experience under your belt. Your teens and twenties taught you some important lessons, and you've had time to reflect on them. You've built resilience, and now you have the chance to deepen your self-insights by sharing them with a peer, and exploring together the ways in which your separate experiences have informed your ways of being.
It's meaningful. Volunteering can sometimes feel tokenistic, or far-removed from an organization's mission and values – stuffing envelopes, anyone? Peer support mentoring is the opposite, because you're meeting someone face-to-face, or connecting with them online or by phone, and helping them work through the unique personal challenges they face.
It's flexible. Peer support typically takes place in your own community, and often at a time and location of your choosing, so you don't have to bend your busy schedule. Some roles can even be done from home through telehealth initiatives!
It's a deep connection. While it may not always involve exciting, large team projects or events, the relationships you do make as a peer supporter are intimate, personal, and extremely impactful. Quality, not quantity, is its own reward!
It's not all about Gen Z. Adult volunteers might assume that mental health support is all about helping people in their teens and twenties, but this is a big myth! People of all ages struggle with mental illness, and the word "peer" underscores the importance of making same-age connections. In fact, the age-related stigma around mental illness is a serious problem affecting millions of Canadians who are hiding their pain because of stereotypes that make them feel invalidated. Your peers need you!
We know that peer support is essential in reducing shame and stigma around mental health issues, but what we do with that knowledge is up to each of us to decide. It may seem like a lot to take on at first, but with some training and orientation you'll be set up for life with an invaluable set of skills – and providing hope to someone who really needs it, more than you may know.
Katalina Stephens is a Volunteer & Community Manager at Looking Glass Foundation for Eating Disorders.