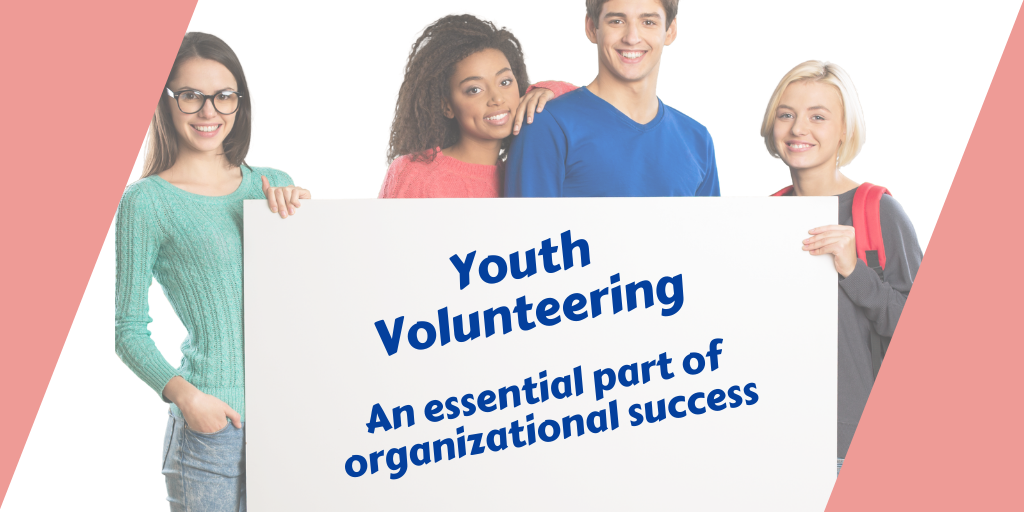 Read Time:
3 Minute, 15 Second
Youth engagement continues to be an important part of the success of non-profit organizations, especially as we move through the pandemic to recovery. Volunteer Canada, along with volunteer centres, has great resources to guide organizations and educational institutions to develop meaningful volunteer opportunities that meet their missions while supporting youth in their life and vocational journeys.
Youth continue to have the highest volunteer rate among all age-groups and this is not because of mandatory community service programs. Youth want to make our world better, care deeply about the health of our planet, racism, social injustice, and community prosperity. Youth may also want to explore educational or career options, develop new skills, and gain experience for their career paths. .
Guest blogger, Donald Fomby, shares his views on why engaging youth and student volunteers is important to organizational success.
Do you know why this may be the right strategy for you?
Students are young, creative, enthusiastic, and have lots of energy to work on volunteering projects. They are capable of performing simple and challenging tasks better and faster than older volunteers.
Are you looking for tips on how to approach youth and student volunteering? We've got you covered. Keep reading to learn what you could do to attract students to join your volunteering program.
Offer students to gain experience that is worth adding to their resume
Not all students are trying to accomplish their community involvement hours as fast as they can. Some students see volunteering work as an opportunity to build up their resume and experience. It means that they don't opt for any random volunteering project – they evaluate every option and choose a project that is aligned with their career goals.
Let's say student John wants to become an English teacher. What volunteering project will he choose to strengthen his CV? The chances are he will opt for a volunteer opportunity in education, childcare, literacy, or mentoring.
What could you do to attract students to your organization?
Assure them that participation in your volunteering program will benefit their future careers.
Tell them more about your organization and demonstrate to them that your nonprofit brand will look great on their resumes.
To boost your marketing efforts, you can do the following:
Write nonprofit press releases
Participate in career fairs (online and offline)
Focus on youth virtual volunteering
The coronavirus pandemic has changed the world we live in. And we have to adapt to these changes to keep our nonprofit organizations afloat. One of the most significant adjustments we could make is the shift to virtual volunteering.
The good news is that modern students have positive attitudes toward virtual volunteering. Firstly, they like to gain new experience through the use of innovative technologies. Secondly, most of them like the idea of working from home – it adds more flexibility and allows them to enjoy their youth years to the fullest.
Basically, you could build your virtual volunteering program with the skills, interests and preferences of modern students in mind. You could try to understand what type of help/support young volunteers can provide and what they are capable of.
When you promote your virtual volunteering program, you could emphasize the following:
You highly appreciate the technical skills of young volunteers.
You trust them even though they don't have previous work experience.
You encourage them to mentor older volunteers who lack computer literacy.
Wrapping up
Students can greatly contribute to your nonprofit organization. So we highly suggest you adjust your strategy and welcome them to your team.
Show young volunteers how they can gain valuable work experience while helping their community and people in need. Provide them with adequate support and be ready to answer all their questions. Your efforts will be rewarded with high enthusiasm, loyalty, and rapid growth of your nonprofit organization.
Find virtual volunteer opportunities
Find resources on youth engagement