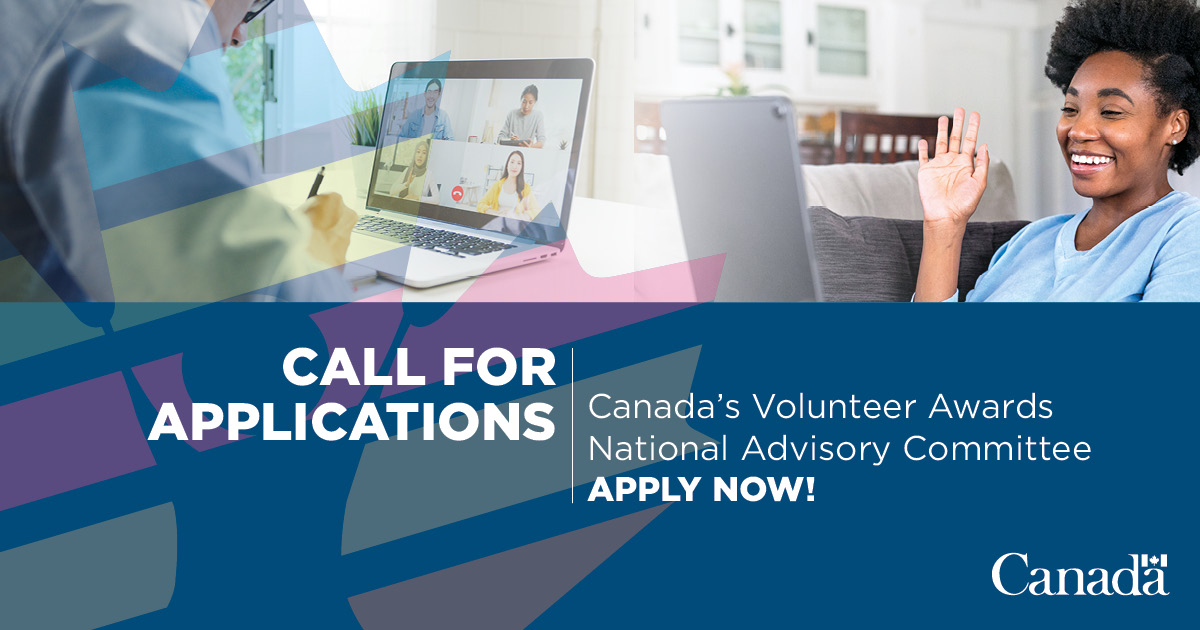 Read Time:
1 Minute, 8 Second
Canada's Volunteer Awards is a volunteer recognition program that recognizes and celebrates inspiring individuals and organizations. The program is currently recruiting for members of its National Advisory Committee (NAC). The NAC plays a key role in selecting the program's twenty-one award recipients to receive an award in five categories each year.
Members of the National Advisory Committee meet a few times a year, and are responsible for assessing nominations and deliberating as a group to recommend top candidates to the Minister of Children, Families and Social Development. If you have experience working or volunteering with an organization to support community development, please visit the CVA website to learn more about the role of the NAC members.
If you have been looking for a unique way to become involved in a worthy initiative, please submit your application via the website. Applications are accepted until April 8, 2021.
"We're lucky enough to live in a country that provides us with healthcare, education, social services, but it's really volunteers that fill in the gaps in these programs. This is your opportunity to really recognise and celebrate the best volunteers that Canada has, so it is very rewarding. So please everyone, go ahead and apply. You'll have lots of fun. You'll enjoy yourself." – Nancy Averill, former Chair of the National Advisory Committee.