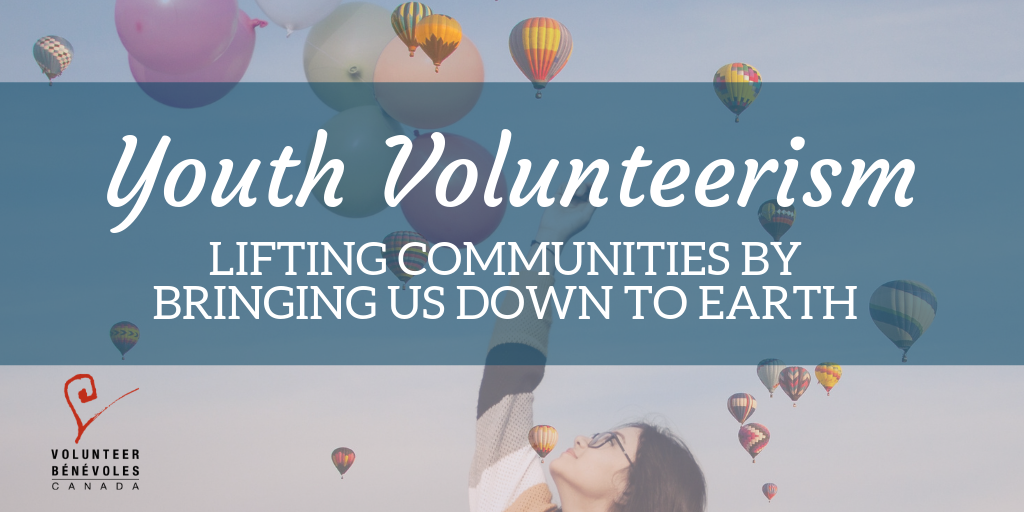 Read Time:
2 Minute, 19 Second
NVW 2019 Blog Series: Part 5
There is a strong current that shapes the lives of Canadians each day. This current is powered by people who give their time, talents, and their presence through community involvement. Maybe it's as a volunteer, a friendly neighbour, a welcoming classmate, or someone who simply keeps showing up for local events. Many of those who give freely, feel deeply, and participate in their communities are young people!
For almost a decade I've worked and volunteered alongside volunteers as young as 5 in Waterloo Region – and more recently in Halton Region.
As I round the corner of my 29th year, soon I'll no longer be a youth – technically. So I want to use this blog to acknowledge some of the key teachings our youngest volunteers have gifted me as a program coordinator – and human being.
Relationships-First
Many of us have walked into a workplace passing colleagues without a hello, sat in meetings that jumped into business immediately, or worked alongside someone for years and couldn't name their spouse if asked. How lonely is that?
Youth bring humanity to interactions. It reminds me of the quote – "They won't care what you know, until they know that you care." Relationship building needs to be at the center of our purpose when engaging with youth – and one another. This means slowing it down, clearly explaining purpose and tasks, and intentionally building time for connection into our meetings, programs, and volunteer opportunities.
Follow through
Keep the promises you make. If you glean information or labour from youth – be sure that each aspect is intentional and close the loop and share the outcome of their contributions. Simple as that.
Make time for play
In my opinion, a lot of us take ourselves too seriously for the sake of professionalism. But if you take a look at the most successful professionals, they interact with people from all ages, levels, and backgrounds and utilize moments of play and casualness to assess strengths, forge new connections, and see things from a new perspective. Bring a positive attitude with a strong belief in their potential when working with youth – otherwise, please consider asking someone else to take on the task.
Closing
We all have a role to play in building Canada by giving back, and how we support youth in their journey can have a ripple effect that lasts a lifetime. Thank you to all the amazing volunteers, co-op students, group projects and summer students that I've interacted with over the years. You put a bounce in my step and make our communities incredibly proud with your contributions. We SEE you. Youth certainly embody that "volunteer factor" – they lift communities by bringing us down-to-earth. Happy National Volunteer Week.