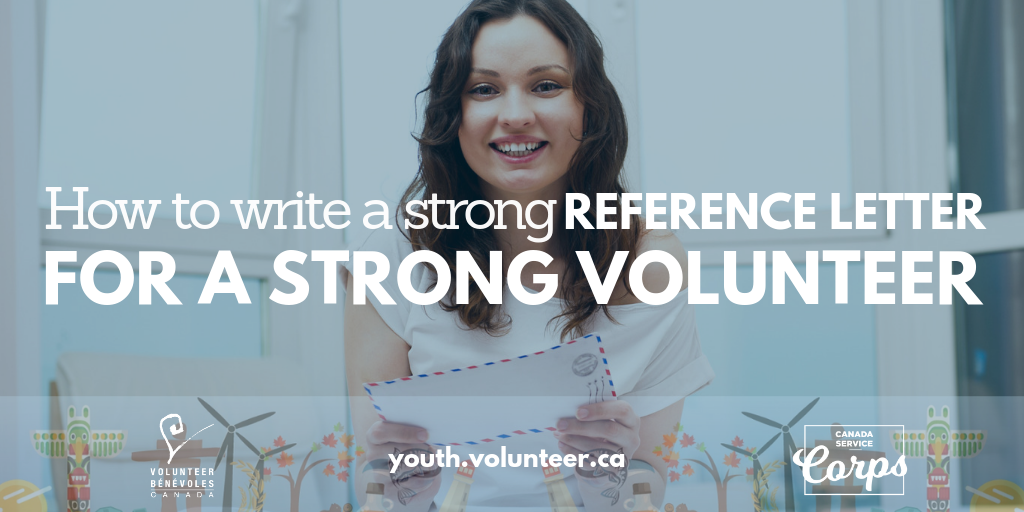 Read Time:
2 Minute, 55 Second
A reference letter showcases a volunteer's achievements and the skills they've gained through volunteering. It can help a volunteer who is looking for a job, especially youth, who may not have much work experience on their resume. It can also be useful when a volunteer is applying for an internship, to a school or program, or for another volunteer position.
This is also a very tangible form of volunteer recognition that shows a volunteer how much you value their efforts.
Whether you want to help a volunteer land a job or get accepted in a program, or just want to formally recognize a superstar volunteer, here are five tips to write a powerful reference letter:
1.Follow the right format
Reference letters are formal letters, so write in a professional and positive tone.
Include your contact information, along with a proper salutation and closing.
Keep the letter to one page – three to five paragraphs is a good length – but get into enough details that the reader gets a good sense of the kind of person your volunteer is.
Use letterhead if your non-profit has it.
Close the letter with your contact information in case the reader would like more information about your volunteer.
2. Introduce yourself
Explain your connection to the volunteer, such as being their supervisor, and how long you have worked with them, to demonstrate that you're well suited to provide a recommendation.
Example: I have been Tara's volunteer supervisor at Volunteer Canada for the past two years.
3. Give background
Describe the volunteer position and its responsibilities, including the purpose of the role and the number of hours the volunteer contributed. For regular volunteers, include how many weeks, months or years they have been working with your organization.
Example: Tara leads youth leadership sessions every month, giving 24 hours over the past two years to empower and mentor teens. She leads activities that help youth develop communication skills, educates them on conflict resolution, and facilitates discussions about leadership.
4. Tailor the letter
It can be helpful to know the purpose of the reference letter. Get a copy of the job posting or information about the program the volunteer is applying for so you can highlight the skills and qualities that are required.
Example: I am pleased to recommend Tara for the position of communications manager because of her excellent public speaking and organizational skills.
5. Highlight specific strengths
Customize the letter to the volunteer and their accomplishments. Outline the actions they took that made a difference and the specific skills and characteristics they possess. Include brief but detailed examples that demonstrate their skills and accomplishments.
Example: Tara never leads the same session twice. Every month, she customizes the session to the interests of the youth participating. Last month, she led a session for a soccer team, and tailored each of her activities and discussions to soccer to make it more relatable. The youth enjoyed it immensely, with 100 per cent of them rating the workshop as extremely satisfying.
You can also use the format of a reference letter to write a heartfelt note to recognize a volunteer for their efforts. Most volunteers want a sincere and personalized thank you, and a letter that highlights their specific contributions and their impact can go a long way.
Learn more about reference letters and other aspects of effective volunteer engagement, from recruitment to orientation and all the steps of volunteer involvement, on the Pan-Canadian Youth Opportunities Platform.