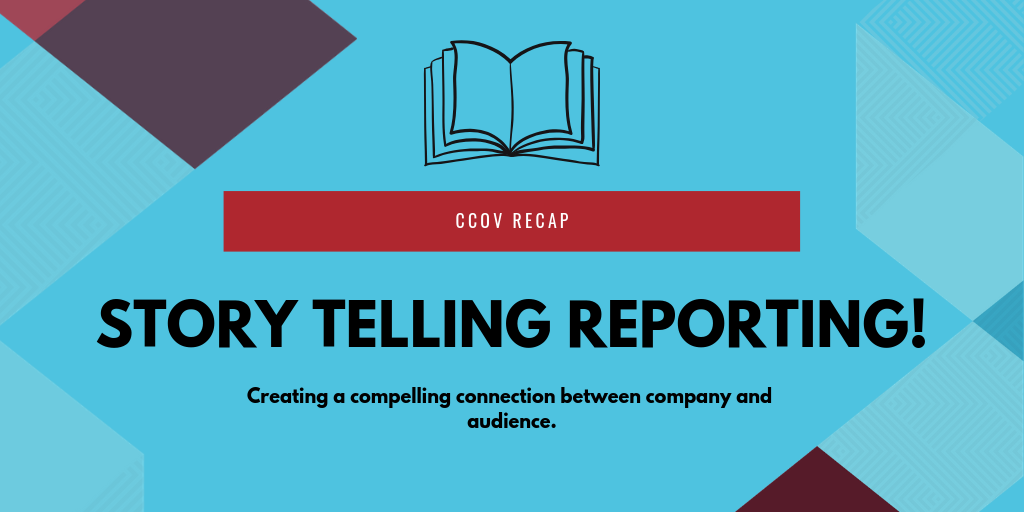 Read Time:
2 Minute, 37 Second
Semi annually, Volunteer Canada's Corporate Council on Volunteering (CCOV) holds a member gathering, the most recent of which took place January 30 – 31. The days are broken into sessions with industry discussions and networking.
Two sessions on the first day both focused on the importance of storytelling in engaging corporate audiences in company corporate social responsibility (CSR) commitments. The first, hosted by Russell Sparkman of FusionSpark Media, centered on neuroscience and employee engagement. This was followed by Wesley Gee of The Works Design Communications Ltd., who shared examples of current best practices for communicating purpose and impact through reporting.
One aspect of Russell's presentation centered on a series of hormones: Cortisol, Dopamine and Oxytocin, which subconsciously impact an individual's receptivity when released. The most significant one for storytelling is Oxytocin. Oxytocin is responsible for bonding, trusting and giving and gives the individual the feeling of connectivity and empathy.
Russell explained that CSR departments are the keyholders of great stories – stories about causes, impact, involvement of company employees and these should be shared in reports, conversations between employees and external communications to galvanize an emotional connection to the CSR commitments of your company. A great example he shared was a video produced by Starbucks. This commercial is not enveloped in branding, has low production values and yet still grips the viewers' attention.
While Russell spoke mostly to the theoretical, Wesley shared examples of many of the current best practices in engaging CSR reports he's seeing.
Consider a CSR microsite. The creation of a CSR microsite rather than including the CSR report on a company's main site was one of the most popular shifts in 2018. A microsite is more dynamic than a PDF report. Wesley noted that Air France KLM does a great job of this.
Include video(s) in the report. Companies have had success with both formal interviews as well as those that use mostly b-roll footage.
Make sure the videos have open captions. Often, they are being consumed on a smartphone with the sound off. Commonly a company will have clips of 10 seconds on their social media, with a link to their full video on the CSR page.
Meaningful dialogue. Don't only talk about the victories but be honest about the work still left to complete. Wesley highlighted an Action Plan report from Nestle which reported that there are still some concerns in their supply chain with regards to forced labour in their seafood division.
Move from stats to stories. Reporting volunteering hours and tracking stats are declining trends in the CSR reports. Instead of focusing on the quantitative stats, some companies are highlight the progress on their CSR commitments by including testimonials from a beneficiary.
Relying solely on a PDF report to engage internal and external stakeholders in your organization's CSR commitments and activities limits the exposure it receives. Both Russell and Wesley, reminded the group that creativity and honesty are critical for creating a compelling connection between company and audience.