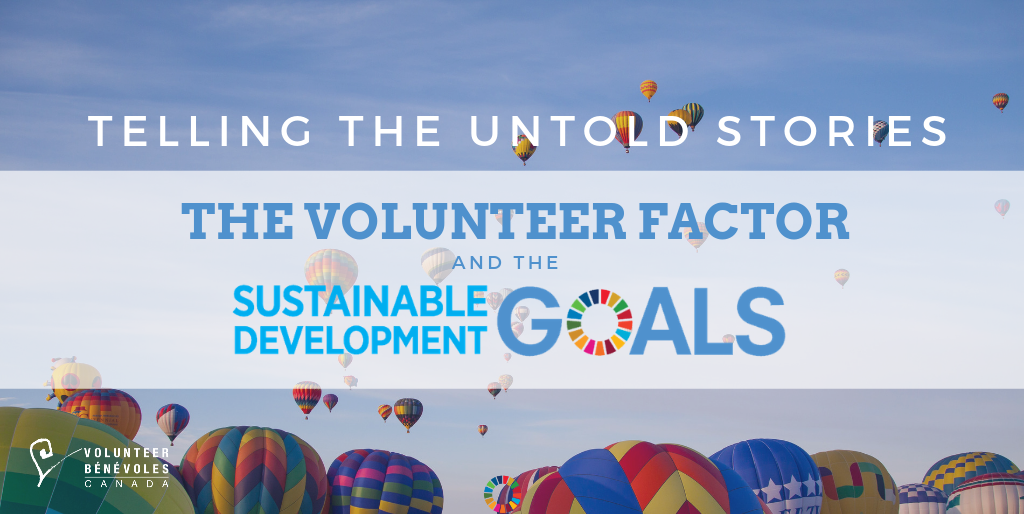 In 2015, the United Nations adopted 17 Sustainable Development Goals (SDG) to mobilize global efforts to improve social, economic and environmental conditions around the world by 2030. The goals help tackle the pressing challenges facing the world today: eliminating poverty, advocating for human rights, protecting the planet, and creating thriving and resilient communities.
Volunteer Canada knows that many Canadian volunteers and organizations are already contributing to the achievement of the SDGs, putting efforts into issues of food security, meaningful work, equality, protecting our planet and many more!
Be part of this year National Volunteer Week celebrations of The Volunteer Factor – Lifting communities by telling us how you volunteer or involve volunteers in your organization, programs, activities, and services that are linked to one or more of the 17 goals. Your story may be featured during National Volunteer Week 2019 on Volunteer Vibe!
Don't hesitate to contact us if you have any questions or comments.
National Volunteer Week 2019 is April 7-13! Find campaign tools to help you plan your events and more at volunteer.ca/nvw2019