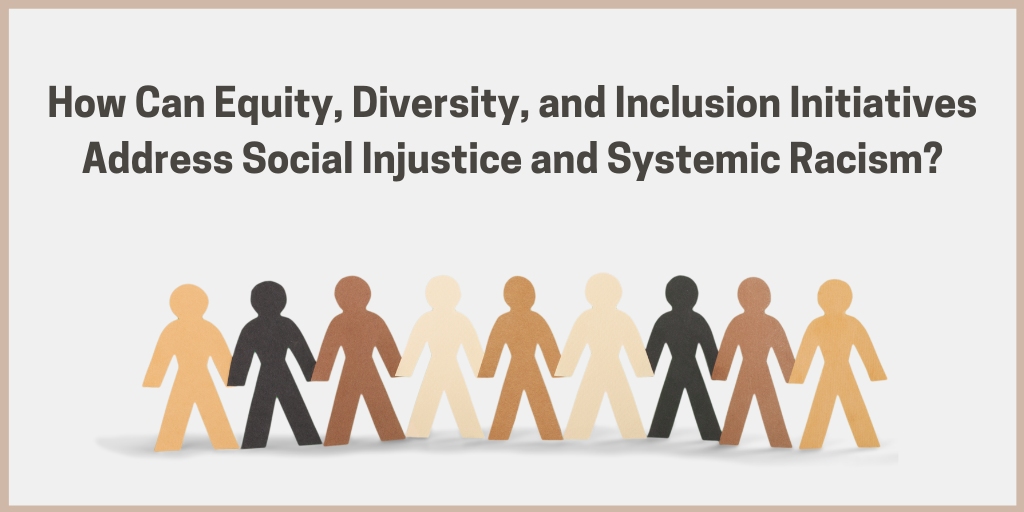 Read Time:
2 Minute, 12 Second
The horrific death of George Floyd on May 25th, and the thousands of others that came before him, has ignited the organic global movement to address systemic racism and social injustice. At Volunteer Canada, we are exploring ways to better equip ourselves to take action that is respectful, meaningful, and impactful. We know it begins with listening. We also know that standing up, standing with, and standing for something doesn't mean much until we can also take action.
Many organizations in the non-profit and charitable sector have organizational values such as inclusion, diversity, and equity. What do these words actually mean in the midst of our global re-awakening about social injustice and racism? Volunteer Canada's ultimate goal is to enhance the participation, quality, and diversity of volunteering. Again, what does that mean within our current context?
Last fall, Volunteer Canada, in collaboration with Canada Life, embarked on an exploration of the role volunteering plays in building inclusive, diverse, and equitable communities. A long-standing issue in our sector has been the lack of diversity among employees, volunteers, and those in leadership positions. The Special Senate Committee on the Charitable Sector highlighted this issue in recommendation eight of their report. How would addressing the issues related to diversity, inclusion and equity contribute to addressing social injustice and systemic racism within the sector? We won't know until we start.
"At Canada Life, we're committed to fostering diversity and inclusion in our workplace, culture and communities. We know that so much more work needs to be done, and that's why we're pleased to support organizations like Volunteer Canada as they explore these topics further. We also believe that an important first step is to listen, so we can better understand"

Jeff Macoun, President and Chief Operating Officer, Canada, for Canada Life
So, let's get started. We want to listen, learn, and act.
We want to listen to your insights on the role of the non-profit and charitable sector in addressing social injustice and systemic racism.
We want to learn about any experiences, resources or initiatives that you are aware of that can help the non-profit and charitable sector address issues of social injustice and systemic racism.
We want to act together with our colleagues in the sector to do our part in addressing social injustice and racism.
How can volunteering help build more equitable, diverse, and inclusive organizations? How can we join and work together on this journey?
Please leave a comment below or email [email protected] with your ideas, reflections and suggestions.