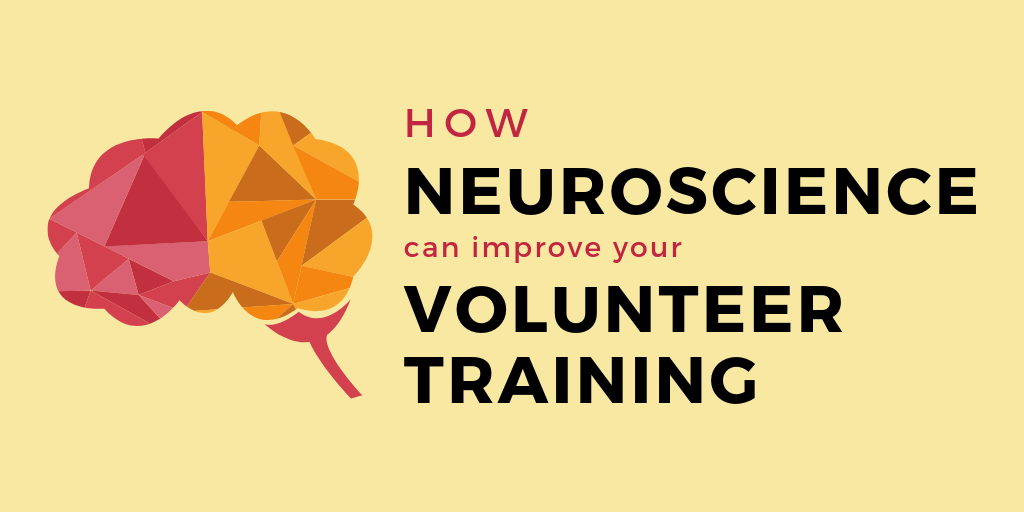 Read Time:
5 Minute, 4 Second
Learning in a Volunteer Context
The learning that takes place in our organizations, especially with volunteer training and orientation, has a direct impact on volunteer engagement, risk management and the quality of our services. Their effectiveness is critical.
Non-profit organizations engage with a diverse range of learners. Factors such as culture, learning experience, language, socio-economic factors, learning styles, abilities and limitations all swirl together in a unique way within each volunteer. With little time and resources allocated to training, how can we design activities that not only provide quality learning that "sticks", but also increases engagement in such diverse groups?
Universal Design for Learning (UDL) is an education framework, based on neuroscience that minimizes barriers and maximizes learning for all learners.
The neuroscience of learning and Universal Design
UDL is uniquely suited to volunteer learning as its activities embody the inherent values of our sector: effectiveness, inclusion and capacity building.
Its guidelines promote inclusive learning and encourage the development of learning goals, methods, materials and assessments that effectively communicate concepts as they build the learner's capacity to learn.
Developed by Anne Meyers and David Rose from the Harvard Graduate School of Education at the Centre for Applied Special Technology (CAST) in the 1990s, it has continued to grow as a well-respected, evidence-based approach.
When we learn, three separate, but interrelated neural networks are working together: the Affective network, the Recognition network and the Strategic network.
The UDL Guidelines set a blueprint on how to design learning activities that leverage these networks to maximize learning.
The Affective network, situated near the centre of the brain, sets priorities for focus and attention. In a learning situation it wants to know the "WHY", "Why should I invest energy in this?" "Why should I persevere?"
To leverage this network, the activity must help the learner identify reasons to engage with the goal and the material. We can help them select objectives that are meaningful. Varying the degree of difficulty and rhythm of the activity will help to keep them engaged.
For example: When you send an email invitation for an activity, send a short questionnaire, or include an intriguing question, for example how does their participation in an infection control workshop relate to their "why" for volunteering at the hospital?. Their responses make a great start to a workshop.
The Recognition network is focused on the "WHAT" of learning. It helps learners take in material and make sense of it. In this case, providing the learners with the information in different formats enables them to use different senses and truly access the information.
For example: When designing a volunteer orientation, you can provide the information in different formats, such as a volunteer guide, a video (with captions), use cartoons, have an experienced volunteer or a subject matter expert come in to do a presentation. This will remove barriers and learners with different preferences can access the information in their preferred way.
Lastly, the Strategic network is concerned with the "HOW" of learning. This network is concerned with mastery. It's important for us to be able to gauge the learning of the volunteer, as well as allow the volunteer the ability to verify their own learning and to increase their own mastery.
For example: Try the quick 3-2-1 exercise at the midpoint or at end of an on-the-job training activity. Ask the volunteer to think of: 3 things they've learned so far that are important, 2 questions they might have, and 1 thing they didn't understand fully and would like some further explanation on. This will help them understand what they've acquired and where they still have questions. You can then support, clarify and correct.
To summarize,
Set a clear learning goal, invite the learners to set one for themselves that is related.
Provide the information in different ways so that people can access it in the way that works best for them.
Provide options for ways in which you and the learner can review and assess how much they are learning and follow up with support.
UDL is an inclusive and effective framework that seeks to remove the barriers to learning and increase access by providing options and choices. The autonomy and initiative that results will often spread to other areas and contributes to keeping volunteers motivated, engaged and skilled.
Keep learning- changes you can make right now!
Ask your volunteers to finish this sentence:
"I learn best when…."
It will tell you how you might best provide them with the information they need.
Consider your own Affective, Recognition and Strategic networks
The next time you are participating as a learner in an activity, I invite you to observe:
How well is the activity holding your attention?
What is the most comfortable way for you to absorb the information? Is it reading on your own, discussing with others?
How are you gauging what and how much you learned?
How can this information be applied to creating more inclusive and effective learning in your agency?
Change one small thing
Before you offer your next learning activity (information session, technical training, volunteer meeting, etc.) consider changing one small thing to consider the diversity of your learners.
Have a look at the excellent CAST website for tools and ideas, or simply put the words "Universal Design for Learning" in your browser and watch what happens!
Share your ideas, feedback and questions on learning!
Tell us how you've used Universal Design for Learning or other resources to improve your learning activities: Connect with me on LinkedIn
---
Marisa Gelfusa is a Learning Designer, Consultant and Trainer who facilitates accessible and transformative learning. She has worked with organizations such as the Volunteer Bureau of Montreal, McGill University and the Ontario Trillium Foundation.
She is a Concordia University graduate and has a Master's Certificate in Adult Training and Development from York University.
She is currently leading a project that seeks to promote inclusive learning practices in the non-profit sector.