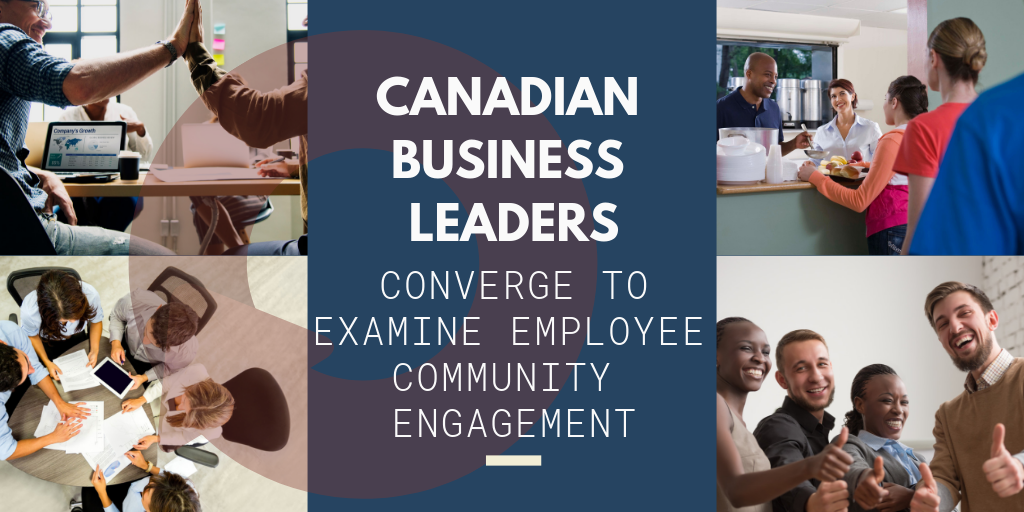 Read Time:
2 Minute, 34 Second
Encouraging and assisting employees to volunteer, donate and otherwise support the community is a "good" thing for a company to do. But does it create business value? Leading Canadian companies in community investment are meeting in Toronto this week at Volunteer Canada's Corporate Council on Volunteering (CCOV) semi-annual gathering to share data and strategies to better define and communicate the business value of engaging employees in community.
Companies learning and sharing together
Businesses agree that there are many benefits to engaging their talent in community. In the face of competing business pressures, measuring, reporting and communicating the impact of these initiatives to stakeholders, both internal and external, have never been more critical –or more challenging. Over 30 delegates are in discussion about making the case to executives, employees, HR, the public… and even in performance reviews. Sessions include:
Purpose-focused and Neuroscience-informed Storytelling that Engages Employees (FusionSpark Media)
Trends and Best Practices in Communicating Community Purpose and Impact (The Works Design Communications)
Moving from measuring inputs and outputs to measuring outcomes and impact through the RBC Impact Measurement framework (RBC)
The State of Community Investment: What leading Canadian companies are doing right now (Imagine Canada, Common Good Strategies)
Evaluating Impact: How do we know what social and environmental changes to attribute to corporate contributions (Tamarack Institute, Youth Without Shelter)
Building Your Personal Professional Value Proposition as a Community Investment Professional (TD, The Conference Board of Canada, The Niagara Institute)
Building a culture of engagement: Best practices to integrate CR into HR (Cenovus Energy, Deloitte, Symcor)
Important new Canadian research study announced
At the opening of the gathering, an exciting announcement was made: in March, Great Place to Work Canada will present the first list of Canadian "Best Workplaces for Giving Back". Volunteer Canada and the CCOV will work in partnership with Great Place to Work Canada to present a research report associated with the list.
The research will combine Great Place to Work (GPTW) Canada's vast collection of recent data from surveys of Canadian companies and their employees, with experience and insights from Volunteer Canada and members of the CCOV. It will help Canadian businesses understand what it takes to be considered a great place to give back from the perspective of employees and the benefits to business. Quantitative and qualitative research will be conducted to identify correlations between key business metrics and corporate citizenship strategies and programs.
"Through our work with businesses to equip, connect and position them to better support their employees to engage in community service and giving, it is clear companies need more Canadian data on the employer value proposition for CSR. We are excited to work in partnership, collaborating to combine the best insights on volunteerism and contributing to community with the best data on Canadian employee engagement."
– Paula Speevak, President and CEO, Volunteer Canada
Visit volunteer.ca/corporatecitizenship for information about employee community engagement. Follow on Twitter @VolunteerCanada, Linked In or sign up for our newsletter to stay informed about this new Canadian Great Place to Work research and other Volunteer Canada initiatives.